WATCH: Kylie flaunts her famous derriere in spoof advert
It was once rumoured that Kylie Minogue insured her famously pert posterior for a staggering $5million.

And now, the Aussie singer - who most notably flaunted her fantastic bum in a pair of tiny gold hot pants in the music video for Spinning Around - has starred in a spoof body insurance advert making fun of the false report.

The 44-year-old singer has a body that most 20-year-old's would die for, so it's no wonder that she's still keen to show it off when the opportunity arises.

In the old-fashioned black and white short film, Kylie sweeps into the room wearing a glamorous draped ivory gown with plunging neckline.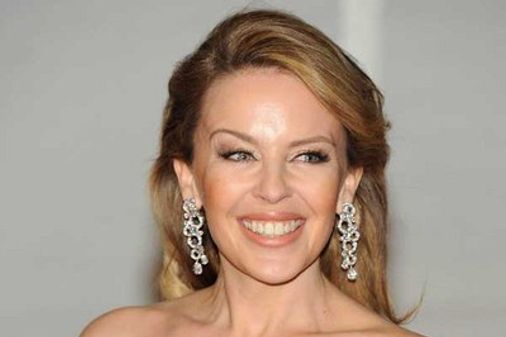 WATCH: Kylie flaunts her famous bum in spoof advert
As the famously sexy Al Green song Simply Beautiful plays in the background, Kylie begins to sexily strut up the stairs.
In doing so, she reveals the cut-out back of the dress, which exposes a scandalous amount of her famous derriere.
The pop princess disappears upstairs and a voice over says: "Are your assets fully covered? Protect and cover the things that are most dear to you.
"Don't wait until tomorrow, call us now, freephone - Beautiful Body Of London."
The hilarious 40-second advert was thought up by British artist Katerina Jebb, who has shot a whole host of similarly dry but funny films starring other A-list names including Kristen Scott Thomas and Tilda Swinton.
The We Need To Talk About Kevin actress featured in a parody endorsement for Life Eraser, a new life-enhancing beauty cream that promises to rid your face of any evidence of the physical signs of aging.
Watch Kylie's peachy rear star in the Beautiful Body Of London advert...