Katy Perry loves teasing her fans, and she's already causing a stir for the new music video for Unconditionally by releasing a preview.

Set in what looks to be a Russian Ball – the snow, soldiers' uniforms and basically the fact that everything is burgundy is a bit of a giveaway – with the set looking more like it belongs in a film rather than a three-minute song.

Clad in a fabulous ornate gold dress and looking at her roaring best, the 29-year-old singer seems to emanate power as the lyrics flash up in intermissions on the screen, creating an intriguing montage as back-up dancers perform in a 19th century-esque ballroom.
It seems quite the step away from the controversial music video for her song Roar, which came under fire from animal rights activists, due to the fact it included a real live elephant, as well as a tiger, monkeys and exotic birds.

Instead the new video for Unconditionally seems much more serious and shows Katy weeping as she sings into the camera to her true love.

Katy is no stranger to dramatic music videos though, as seen in her videos for hits Firework and Wide Awake, which show her belting out the power ballads.
The lyric video to Unconditionally has already been released as well, which shows a same-sex couple serenading each other whilst lip-synching to the song.

​The video has already amassed nearly 8 million views, so it's safe to assume when the main video is released, it will be huge.

The full version will be released next week on 19th November, and we can't wait!

Do you like Katy Perry's new album? Tweet us @Sofeminineuk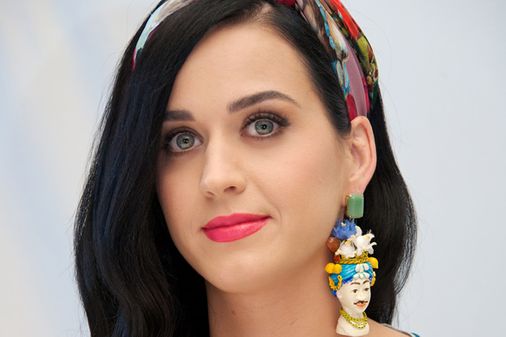 © Getty
Katy Perry