Miss Peregrine's Home for Peculiar Children by Ransom Riggs is an unusual book to say the least. Using real vintage photographs depicting strange and almost haunting images of children, Riggs wrote the novel using these pictures for inspiration, which were then included in the book.
The movie has clearly stuck close to the novel, as the children of the home look eerily like the ones in the old pictures in the book. The synopsis reads: "When Jake discovers clues to a mystery that spans alternate realities and times, he uncovers a secret refuge known as Miss Peregrine's Home for Peculiar Children. As he learns about the residents and their unusual abilities, Jake realizes that safety is an illusion, and danger lurks in the form of powerful, hidden enemies. Jake must figure out who is real, who can be trusted, and who he really is."
Not only is the novel excellent, with Tim Burton at the helm we are so looking forward to seeing how the adaptation turns out. Tim said: "When I was first approached to direct Miss Peregrine's Home for Peculiar Children I was given a summary of the novel with all of the photos in the book. I was immediately intrigued by the haunting and mysterious pictures in Ransom Riggs' novel and knew I wanted to tell the story of those kids.

"A girl, lighter than air, a boy with bees living in his stomach, a woman who turned into a bird—it was a world I wanted to explore. So I made a film about them."
Check out the spooky images from the upcoming film...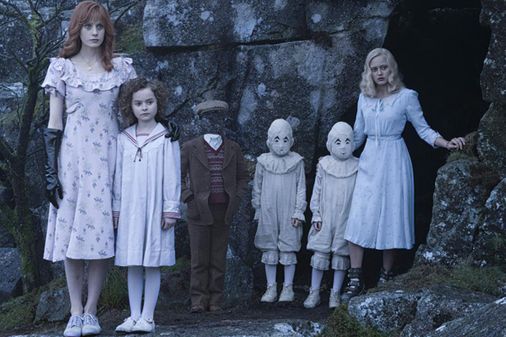 Miss Peregrine's Home For Peculiar Children will be released September 30th. Will you be watching? Tweet us @sofeminineUK!
You might like...

Seth Rogen's New Animated Comedy Has a Red Band Trailer And It Is Legit Insane

WATCH: The Full Trailer For Unbreakable Kimmy Schmidt Season Two Is Here