Charlie Hunnam, 33, had been set to play the frontman in the Fifty Shades of Grey adaption of E.L. James' bestseller.
However Charlie has reportedly backed out of what is dubbed to be 2014's film of the year. The actor claims his busy schedule meant that he was unable to continue playing Christian Grey for the big-screen film version of the erotic book.
In a Universal Pictures statement, the motion picture studio reported his withdrawal as a mutual decision, claiming that the actor did not have enough time to prepare for the film between other scheduled TV work.
The statement said: "The filmmakers of Fifty Shades of Grey and Charlie Hunnam have agreed to find another male lead given Hunnam's immersive TV schedule which is not allowing him time to adequately prepare for the role of Christian Grey."
It came as a shock to the public as it was only last month that Charlie was gushing about the role.
The Sons of Anarchy star said he was "very excited and honoured to be entrusted with bringing [Grey's] incredible character to life".
He added: "I've always been historically fairly fearless about sexuality in film."
We can't help but to question whether his departure was a result of the public's reaction to casting the news released last month.

It may have well been a contributory factor though, as the actor admitted to EntertainmentWise that he might not be what the public hoped for in Christian Grey.
He said: "There are so many fans of that book and I know that on the surface, I'm probably not what everybody imagined...because reading it is so personal and people bring a character to life in their imagination, they feel ownership over that character."
The British actor was due to be Anastasia Steele's love interest, who is being played by Dakota Johnson in the film.
Fiftly Shades of Grey will be directed by Sam Taylor-Johnson and is due for release in 2014.

​Author E.L. James took to Twitter to wish the actor the best of luck for the future.
There's been no word on who will replace Charlie, but we've got a few hotties in mind...
​Who's your pick to replace Charlie? Tweet us at @wewomenusa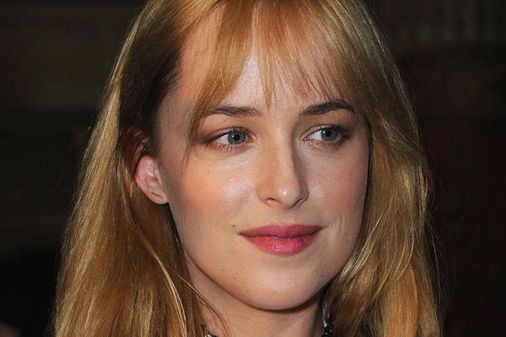 © Getty Images
Dakota Johnson