SPOILER ALERT!
Episode 1
David's managed to convince Gail that something's going on between Peter and Leanne again, thrilled that his plan is working.

Elsewhere, Tim asks Faye if she can stay at Anna's for a few days when he reveals he's been offered work away with Jason. Faye's worried about it because she was rude to Anna earlier, but pretends it's fine because she doesn't want to hold Tim back.

​Also, Tina and Izzy are at breaking point and finally reach an agreement over the baby's future and Roy apologises for losing his temper with Craig, admitting to Hayley that he doesn't trust himself any more.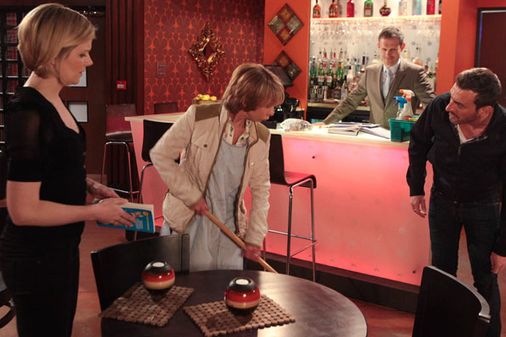 © ITV
Gail's suspicious of Peter and Leanne