SPOILER ALERT
Now that Lauren's staying with him, it's Max's turn to be in denial over her drinking problems.

After Lauren speaks with both of them separately she convinces him it's a real issue.

He then reminds her of her scan coming up in two weeks...

Joey is trying to reconnect with Alice after everything that's happened with Michael.

When he sees her steal from a stall he tries to get through to her but she tells him he's too late as she shows him her cupboard full of stolen stuff.

Meanwhile, Bianca tells Carole about the letter she's been given and tells her, she wants to hire a private detective to track down her father.

She finds a mystery phone number in the lock box and rings it for answers about David.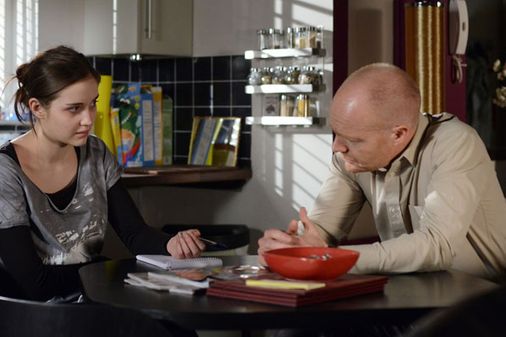 © BBC Pictures
Max struggles to accept Lauren's problem