SPOILER ALERT
Lauren has been taken into hospital and Tanya and Max wait anxiously for her test results.

They learn she has hepatitis and as her liver scans come in the doctor reveals that if she drinks any more she could die.

Tanya is really struggling with the news but Max tries to assure her they can get through it.

Meanwhile Abi is left dealing with everything and comes across Alfie and Jay drinking in the park.

She can't deal with the sight of alcohol and breaks down, telling them she's a terrible person and has wished Lauren would just disappear at times.

Her friends then surprise her with a cake and tell her not to think so badly of herself.

Kirsty is thrilled as she finds her period is a day late, she assures Max she wants the baby and tells Carl to leave her alone - her and Max are solid.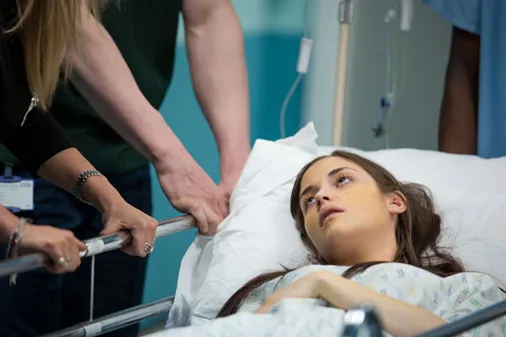 © BBC Pictures
Lauren waits for her test results