SPOILER ALERT!
Gemma wants to have an abortion and Dom tells her he'll support whatever decision she makes, but Alicia suggests she talks to someone.

Meanwhile, Dan thinks the last thing Sean needs is a child, while Ruby ponders an idea of her own. She makes her thoughts known when the adults are around a table later and Dom has told them Gemma is booked in for a termination.

Elsewhere, Adam and Moira are still at loggerheads and Cain decides to tell him some home truths. Meanwhile, Adam's new best mate Robbie has stolen Cain's keys and concocted a plan. Fuelled by drink, the pair are moments from disaster - and things take a nasty turn when they knock someone down. But who?

​Also, Kerry tells Bob it's only a matter of time before she and Andy get back together, but her hopes are dashed when he tells her he will provide for her and the baby, but they won't play happy families. Feeling crushed, she turns to booze.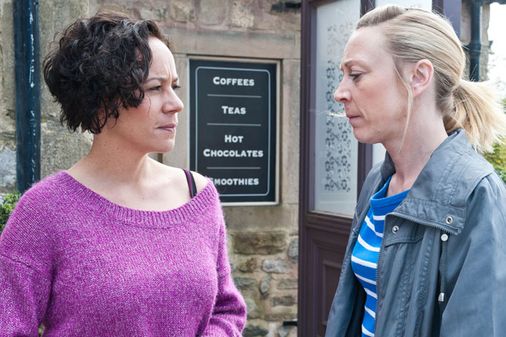 © ITV
Ruby has an idea