SPOILER ALERT!
Declan's optimistic about the festival sponsorship event, but Katie is secretly plotting her revenge and Chas worries what she's up to.

At the event, Declan's unnerved to find out Katie has convinced Charity and Jai to attend as they weren't even on his guest list. But Katie's motives quickly become clear when she taps on her glass to gather the room for an announcement. Declan is soon sweating.

Elsewhere, Bob can't wait to congratulate Dan on kicking Kerry out, but he can't believe it when she walks in wearing Dan's gown. Bob tries to warn Kerry off Dan, knowing she is just using him. But Dan wants another night with her to confirm his feelings.

Also, Debbie asks for Dom's help with moving the booze. He reluctantly agrees.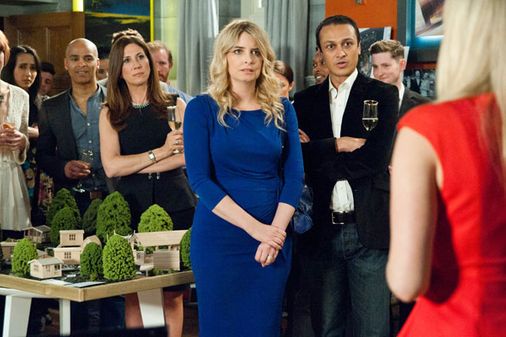 © ITV
Katie picks her moment