SPOILER ALERT!
Charity is feeling uneasy about Debbie's reaction to Belle's situation and is suspicious of Cameron's involvement. She soon realises the vodka belonged to Debbie. Cain and Charity are furious as they hear Lisa and Zak praising Debbie's quick reactions.

The family are desperate for Belle to wake up as the doctor warns them there's a risk of brain damage because the vodka was contaminated. Debbie finally confesses it's her fault.

Elsewhere, a weak Brenda returns from hospital. She's happy to have her supportive friends around but the reality of her situation sinks in when she brushes her hair in the toilet and it starts falling out.

Also, Megan worries Declan's in denial about his feelings - the cold, hard businessman has returned.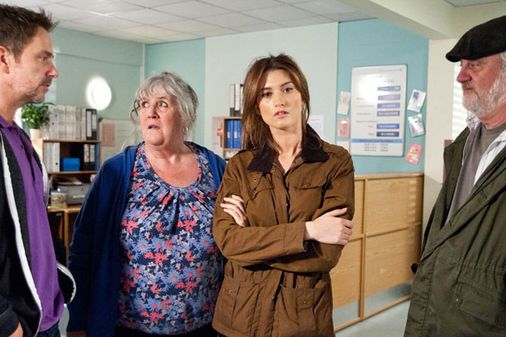 © ITV
Debbie's feeling on-edge