SPOILER ALERT
After inviting Lindsey to a medical conference he shows his true colours when he pulls the emergency stop in the lift.

Lindsey finds herself in a very scary position as Dr Browning comes at her.

Meanwhile Mercy is furious when Jim lets slip that Paul's planning to have her sign a pre-nup.

Things are going wrong for Tony and Diane - she tries to convince him they can make it work - is it too late?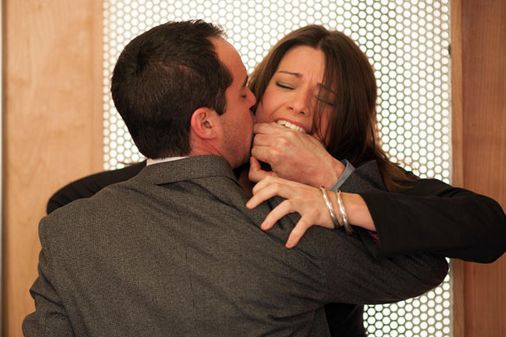 © Lime Pictures
One Lindsey wasn't enough for Dr Browning