Coleen Rooney has slammed comments made by Camilla the Duchess of Cornwall about the price of her wedding dress.

Camilla apparently made jibes about how much Coleen had spent on her wedding dress, commenting that the WAG should be more careful with her money.

The Duchess had apparently been told that the gown cost around £5million.

Coleen - who married footballer Wayne Rooney in 2008 - followed up on the claims with some angry Twitter posts.

The 26-year-old tweeted: "I apparently paid around 5 million for my wedding dress!! Joke!!! Diamonds on it..... Not one! Camilla (Duchess of Cornwall) should know better and teach children to not always believe the rubbish reported in papers!!"
Camilla passed the remarks at a charity event for financial education in Tower Hamlets, London.

Charity education officer James Wilson told The Telegraph the comments were made in jest.

He said: "The particular slide she spotted was Coleen McLoughlin, Wayne Rooney's wife.

"The question is 'how much does her wedding dress cost?' and it works out somewhere in the region of £5million, once she paid for it to be hand-made and the diamonds.

"So she joked about just learning about being more sensible with your money."

Coleen wasn't happy with the accusations, although her 2007 wedding was a lavish ceremony in the exclusive Italian seaside town of Portofino.

Coleen is currently pregnant with hubby Wayne's second child.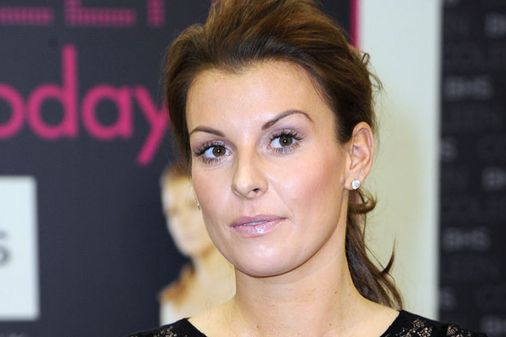 © WENN
Coleen Rooney