Kim Kardashian has reportedly gone into labour with her first child.

The reality star is said to be hours away from giving birth after she was admitted to hospital in Beverly Hills on Saturday morning.

A source has told MailOnline that Kim has taken out a birthing suite at Cedars-Sinai Medical Center, where many stars have chosen to give birth.

Kim's boyfriend Kanye West announced she was pregnant during a concert at the end of 2012.

And Kim revealed she was expecting a baby girl in the premiere of season eight of her reality show Keeping Up With The Kardashians.

Kanye, 36, has apparently skipped a listening party for his latest album to be by his girlfriend's side.

The birth comes weeks after Kim's star-studded baby shower, when she celebrated her upcoming arrival at a family friend's house in Beverly Hills.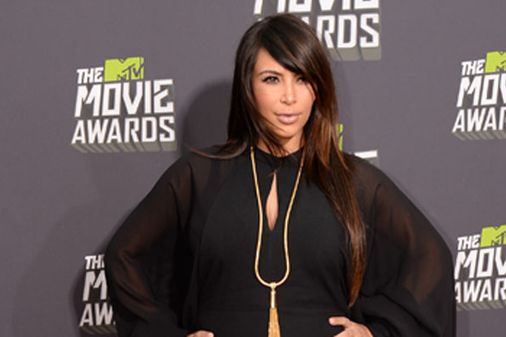 © Getty
Kim Kardashian
Kim, 32, invited more than 50 guests and erected a series of golden marquees that were decorated with tens of thousands of dollars of flowers.

And insider told MailOnline about the bash: "Kanye came (as fathers usually do) and spent the whole time going around to greet and say hello to everyone and every few minutes he would go back to Kim, rub her tummy, and whisper to her and make sure she was having a good time.

"They opened gifts together, and at the end they left together."

Unfortunately, though, the build up to the birth hasn't all been plain-sailing for the couple.

Kim has been heavily ribbed in the media for her pregnancy curves, plus Leyla Ghobadi recently claimed that she'd slept with Kanye at one of his concerts in July 2012 - three months into his relationship with the Keeping Up With The Kardashians star.

But Kim and Kanye laughed off the cheating allegations and it appears they'll imminently have much more important things to be thinking about!