Kim Kardashian is reportedly determined to lose her baby weight as quickly as she can.

The 32-year-old reality TV star gave birth to daughter North earlier this month, five weeks before her due date.

And now it seems rather than relax with boyfriend Kanye West and enjoy her time as a mum, Kim is desperate to get back to looking like her old self.

A source told In Touch Weekly: "Kim is obsessed with getting the baby weight off - and fast.

"She's terrified she will never get her body back.

"Everyone has told her not to stress - that it's about being healthy and having a good mind-set for your baby, not about losing the weight right away.

"But her family knows that at the end of the day, Kim will do what Kim wants."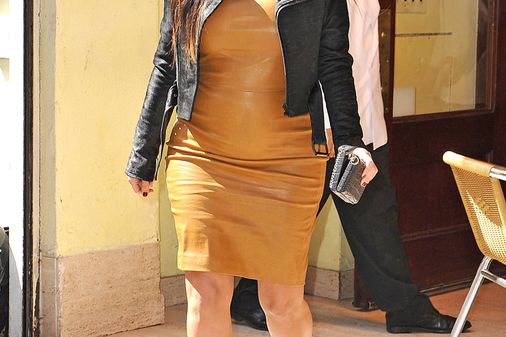 © Getty
Kim Kardashian
Kim's weight gain was the subject on everyone's lips during her pregnancy.

Usually perfectly toned and gorgeously curvaceous, the TV star struggled to adapt her wardrobe to her changing figure.

But now she's determined to get her bikini bod back.

Kim has reportedly banned herself from eating sweets and is figuring out an exercise regime.

Another source added: "She really believes she can lose the first 30lbs in the first month.

"She wants to look good in a bikini by the end of the summer."

It's believed Kim may turn to personal trainer Gunnar Peterson, who's the man responsible for her sister Khloe's impressive 25lbs recent weight loss.

A friend said of Kim: "She got so big. So now she wants to look as hot as possible."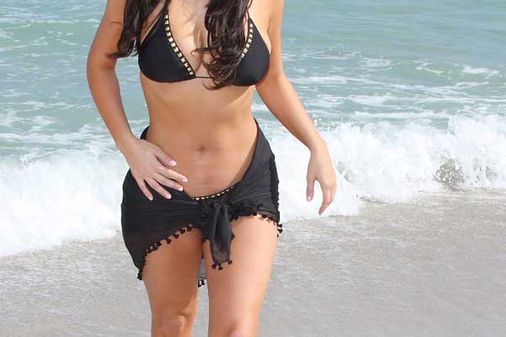 © Getty
Kim Kardashian