Kristen Stewart appeared to be trying to put her break-up from Robert Pattinson behind her as she hung out with friends in a bar in Memphis.

The Twilight star was recently spotted downing shots of whisky, dancing on the bar and chatting with fellow patrons at the Coyote Ugly Saloon in Tennessee.

The 23-year-old has reportedly been struggling to deal with Rob's reported relationship with Katy Perry and seems to have gone on a road trip with some mates to get away from it all.

A witness from the bar told E! News: "She walked in with friends around 1am. It was a slow night and we were about to close when they came in."

The brunette was reportedly accompanied by two mates - a guy and a girl.

Though she's not a fan of the paps, Kristen has shown herself to be more than happy to speak to fans and was very friendly at the bar.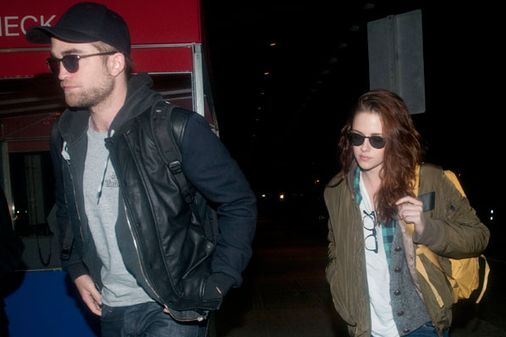 © Getty
Kristen Stewart and Robert Pattinson
The onlooker continued: "She was on the patio at one point and then said, 'Oh hi, I'm Kristen,' introducing herself.

"She was very nice. She was so cool. Really down to earth.

"She got up on the bar to take a photo with us."

Kristen is trying to keep busy and is hoping to focus on work and make a name for herself - independent of Rob.

A source told HollywoodLife: "Kristen is focusing on her life as an individual. She is heartbroken, but has given up on him.

"She just wants to develop a life of her own, as everyone knows her as Rob and K-Stew. She just wants to be Kristen Stewart and not ONLY as someone's girlfriend."

Kristen's choice to take time away from LA is also most likely linked to the amount of time her ex is spending with her one-time friend Katy Perry.

An insider told Grazia magazine: "Kristen was never fully comfortable with Rob and Katy's relationship. She always suspected he had a soft spot for her.

"She's furious that the pair seem to have got together without so much as a word to her.

"She seems paranoid that something could have gone on before she split with Rob."

Projecting a bit there Kristen?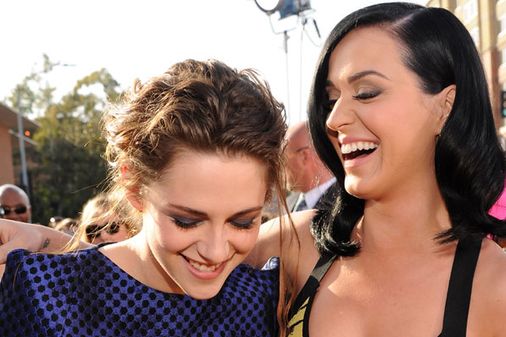 © Getty
Kristen Stewart and Katy Perry get close at the Kid's Choice Awards