Kristen Stewart was left squirming at Coachella music festival when she found herself in the crowd next to love rival Liberty Ross.

Liberty is unlikely to have spoken to Kristen since she confessed to having a fling with the model's husband, Rupert Sanders.
​Kristen was hanging out with boyfriend Robert Pattinson - who managed to forgive her for cheating - at Jurassic 5's gig when Liberty arrived with her new boyfriend Jimmy Iovine and his old friend, U2 singer Bono.
​Liberty, 34, was less forgiving than Rob and filed for divorce from Snow White And The Huntsman director Rupert, who's also the father of her two children.
​Kristen's near run-in with Liberty is said to have brought the Twilight star close to tears.
​A source told The Sun: "Kristen has tried so hard to put everything from last year behind her - and she still feels incredibly guilty.
​"She and Rob had turned a massive corner in recent months and they were both there to enjoy themselves.
​"The last thing she wanted to do was make Liberty feel uncomfortable, either. She looked pretty upset in the backstage bar later on that evening."
​Kristen and Rob's relationship seems to be getting back on track following a brief split last year immediately after the 23-year-old actress publicly confessed she cheated.
​It wasn't long before the pair reunited, though their romance was hit by split rumours again when Rob, 26, was filming in Australia at the beginning of this year.
​But these were quickly rubbished and the couple have barely left each other's sides since Rob returned to LA. Nonetheless, Kristen has had to make some serious effort to try and get Rob to believe she can be faithful.
​A source told Heat magazine: "Rob is making Kristen work to regain his trust, but for now it seems that he's really starting to forgive her.
​"She has proved to him, for now, that she knows what she did was wrong and that she'll never put him through that again."
​The couple are clearly making the most of their time together before Rob flies off to Morocco to start filming his new movie, Mission: Blacklist.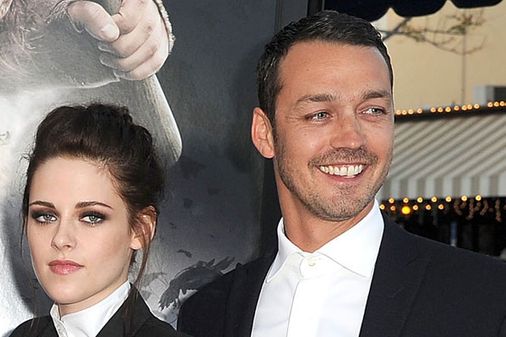 © Getty
Kristen Stewart and Rupert Sanders