One Direction have announced they are releasing a book just in time for Christmas.

Not only that, but their fans have been given a taste of what to expect after the band also went public with the cover artwork.

The cover, which has the boys looking straight to the camera, has elicited all manner of thrilled responses.

One fan simply wrote: "I LOVE the boys' new book cover!"

Another posted: "The cover for 1D's book #1DWhereWeAre aka i'm dead."

While one tastefully tweeted: "I'm wet."

Some slightly more hysterical offers were in the classic directioner style - all caps.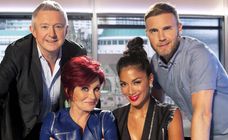 Another eager fan questioned the colour choice but didn't seem to mind all that much, tweeting: "Ok the new 1D book cover is so freaking coooooooooool!!!! Tho it's pink, it's still cooooool!!! Love love love it!"

News of the book comes on the back of the band's announcement that they be will doing a massive stadium tour, similarly titled Where We Are.

The official statement for the book outlines it as: "The only official book from 1D, charting their journey over the last year and a half - from the places they've visited and fans they've met, to their thoughts and feelings, hopes and dreams, highs and lows.

"It has been a phenomenal year - and this is a phenomenal story. This Christmas, there will be no other book that true One Direction fans will want!"

Helpful that it'll come out around Christmas time...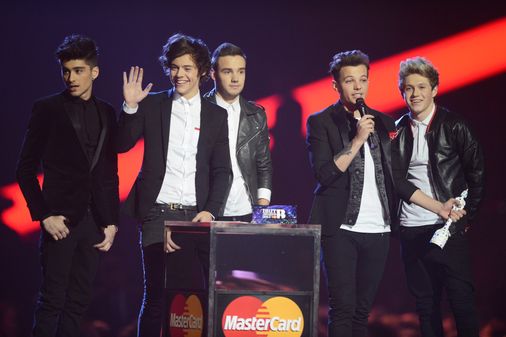 © Getty
One Direction
It continues: "They've won dozens of awards. They've had a bigger US debut than the Beatles. They've played Madison Square Garden, the Royal Variety Show, and sold-out venues across the globe.

"One Direction - just five young guys from small British towns - has truly gone global. Now the lives of Louis, Liam, Harry, Zayn and Niall are changing beyond recognition.

"This year, with their own movie hitting theatres and a 133-date tour stretching across the globe, the 1D star is shining brighter than ever."

For all those fans desperate to find out what their favourite singers are thinking, the book apparently has the answer.

It asks: "How did they feel when they debuted twice at no. 1 in the US - and in 37 countries around the world? How have they kept themselves grounded? And now that they've come so far, what are their dreams for the future?

"In Where We Are, the boys offer you a chance to find out about this breathtaking chapter of their story, straight from the heart and in their own words."

Some Twitter users took a slightly more sceptical approach to the latest of 1D's announcements.
There are also some people pointing out the number of unofficial One Direction books there are on the market.

One wrote: "A book on the boys filled with photos and interviews is available at Target!"

Others couldn't help pointing out just how much money these boys stand to make over the next year.

Yep...quite a lot we imagine.