Kate Middleton and her husband Prince William are planning a tribute service to his late mother Diana to coincide with their baby shower.

As Kate's due date in July approaches, Wills has apparently been thinking more and more about his mother.

The Prince lost his mum, Princess Diana, at the age of 15 when she tragically died in a car accident.

This time of year is always slightly difficult for William, as Diana's birthday was 1st July.

In an effort to bring her memory into the joy of their new arrival, the couple are planning to pay tribute to Diana during their baby shower.

The event is planned for 30th June, notably the day before Diana's birthday.

The gathering at Kensington Palace is set to host a few friends and family.

This will include the young royals Prince Harry, Beatrice and Eugenie and Kate's siblings Pippa and James.

The party will of course be celebrating the imminent arrival of the newest member of the family, but will also take time to reflect on the departure of Diana.
© Getty
Kate Middleton and Prince William
A friend of the couple told Now magazine: "William has been thinking a lot about his mother lately - and Kate's very aware of it.

"Becoming a parent for the first time has definitely brought several memories flooding back."

​With the pregnant Duchess leaning on her mother for support, she's trying to offer Wills what she can in terms of involving Diana in the occasion.

The friend added: "When they decided to have a baby shower, Kate thought it'd be a good idea to also include Diana in the proceedings.

"She knows that the Princess of Wales would have loved to have been there with her family.

"It's going to be a very special day, Wills is very excited about it.

"His view is that his mum will be there with them in spirit as they look forward to the baby's arrival."

In a further bid to connect Diana with their newborn, the couple are apparently planning to light a candle in her honour and keep it lit until the birth.

They will then light one for their new child with the original candle's flame.

The whole occasion, though special, is set to be informal and relaxed.

The source added: "They just want to have fun and relax before the big day."

After the baby is born, the couple plan to visit Diana's grave and take their new baby to meet her brother, Earl Spencer.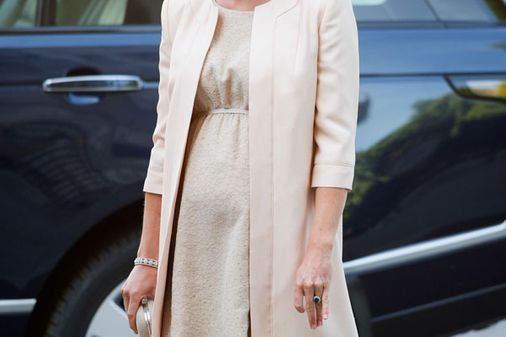 © Getty
Kate Middleton