Kate Middleton is due to become a mum in July and has been advised by her late mother-in-law's ex-bodyguard not to go home after the birth.

There had been reports that Kate planned to spend the first six weeks with her newborn at her parents' house in Berkshire.

But Princess Diana's ex-protection officer Ken Wharfe has today warned the Duchess that this would have huge security and therefore cost implications.

The former Scotland Yard inspector fears this would in turn affect the royal couple's popularity with the public, who may not be so happy about a royal baby if it means their taxes are going towards a round-the-clock security service.

He said: "The cost implications of this operation for just a week would run into hundreds of thousands of pounds. Beyond that, a stay by Kate into weeks would surely hit millions of taxpayers' money."

There are already systems in place at certain locations - like Sandringham, Balmoral and Windsor - so there would be no need for additional protection if Kate chose to stay there.
The Queen recently invited Prince William and his wife to stay with her at Balmoral after their child is born.

A source told The Mirror: "The Queen's very excited about Kate and Will's new addition to the family.

"She sent them a formal invitation asking them to come to Balmoral and is hoping they will be there for the whole week."

It was revealed yesterday that the baby will be born in a private wing of St Mary's Hospital in Paddington, London, where Princess Diana gave birth to princes William and Harry.

It's believed that the royals are unaware of the baby's sex and are happy to find out on the day - so name speculation continues!

Kate, 31, has now officially taken maternity leave and will be resting before her due date in mid-July.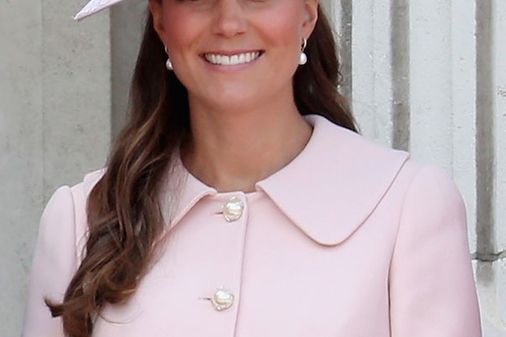 © Getty
Kate Middleton