David Beckham is feeling rather protective over his only daughter, Harper Seven.

The retired footballer, whose wife Victoria gave birth to the mini fashionista in July 2011, has made his feelings clear about the idea of baby Harper growing up to go on dates.

Becks, 38, jokingly declared to The Sun: "Absolutely not. She's not going out. She's going to be like Rapunzel - up in the tower."

David has confessed that he and Victoria are more protective over Harper than they are their sons Brooklyn, 14, Romeo, 10, and eight-year-old Cruz.

He added: "To have a daughter is a whole different thing. I'm not saying I love my daughter more, but the boys are independent."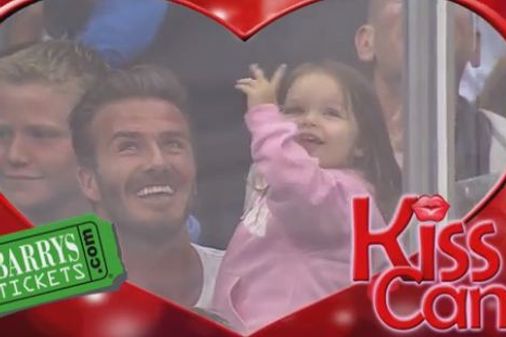 © Getty
David Beckham and Harper
Ultra glam fashion designer Victoria recently admitted that she doesn't allow Harper to see her getting ready in the morning, in case she gets ideas about putting on make-up.

Victoria, 39, told The Sun: "I can't put on make-up when Harper's around, because she would join me immediately. She is a tomboy towards her brothers."

David has also had to change his behaviour since little Harper's come along - after her birth he admitted he has to wear more clothes around the house.

He said: "I can't walk around the house naked any more now that we have a daughter.

"I'm still OK in underwear, but not naked. With the boys it wasn't a problem as they're naked all of the time.

"But now with a daughter, the naked days are over."
The Beckham boys have lived their lives under the spotlight and have had some rather fortunate experiences - Brooklyn is training with the Queens Park Rangers youth team, while Romeo has modelled for Burberry.

But David insists he and Victoria are giving them as normal an upbringing as they can manage.

He told Man About Town magazine: "I always wanted kids I could take to work and for them to experience the things I experience.

"So, having three boys as a footballer was a dream. And now to have a little girl who just lightens up my day every time I see or I speak to her... My children are my life.

"It's amazing. But, you know, they're very grounded, they do normal things - as normal as they can, obviously, given our situation.

"Romeo might be on the billboards and be the Burberry model but he's also one of these little boys who loves going home and playing on PlayStation, or going over to the park and kicking a football around."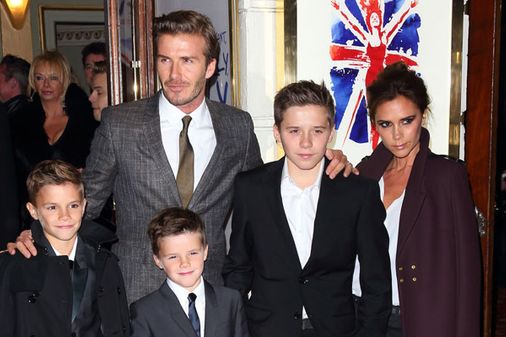 © Getty
The Beckhams