Sherlock star Benedict Cumberbatch has gained a lot of respect in the acting world over the years and now he's trying his hand at music.

Well, sort of.

The 36-year-old is set to appear on a track for a compilation album curated by the Norwegian electronic duo Royksopp.

The latest edition of the Late Night Tales series will include a track with Benedict performing spoken word.

The series of albums includes a selection of tracks selected by a particular artist.

Previous curators of the Late Night Tales have been The Arctic Monkeys, Flaming Lips, Turin Brakes and Metronomy.

There is usually one track on the album dedicated to the spoken word.
In this case the Warhorse actor will be reading the second half of a short story - Flat Of Angles by Simon Cleary.

This isn't the first time Benedict has contributed to the musical series.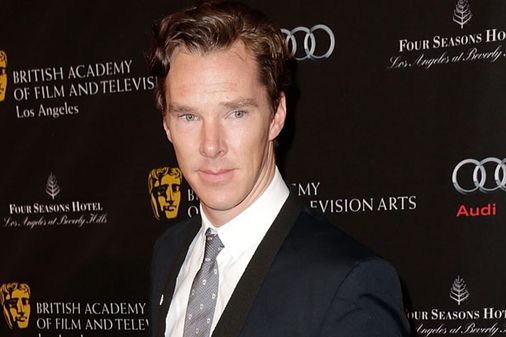 © Getty
Benedict Cumberbatch
He previously recorded the spoken word entry for 2012's compilation, put together by Friendly Fires.

Artists set to be featured on this year's album include XTC, Vangelis and John Martyn.

The record is due for release on 16th June this year.

The Star Trek actor has recently been in the US promoting his first sci-fi blockbuster and it sounds like he's settling in nicely, hobnobbing with the likes of Chris Pine, Alice Eve, Zachary Quinto and Zoe Saldana.

He told MTV: "It was exhausting but so exhilarating. These guys had been training a little bit longer than I had, because I was late to the process of being part of the film.

"But one of the best parts was the fight rehearsals with Zach and our amazing, amazing stunt doubles. I was dragged up to a standard - to his standard - by the most extraordinary experts."

It's onwards and upwards for Ben, who has the rest of the Hobbit franchise wrapped, the role of Julian Assange coming up and films with stars Meryl Streep, Julia Roberts, Brad Pitt and Michael Fassbender.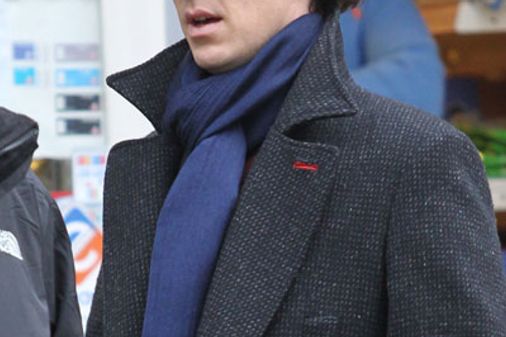 © WENN
Benedict Cumberbatch filming Sherlock in London