It will reportedly be announced next week that Sharon Osbourne is to take over from Tulisa Contostavlos as a judge on The X Factor.

According to sources, after long negotiations and discussions over next year's panel, Simon Cowell has managed to get the rock manager to agree to reappear on the show - for £1.5million.

The redhead was on the show six years ago and is apparently delighted to have the chance to be a part of it again.

A source told 3am: "Sharon and TV bosses feel there is very much unfinished business following her first stint on the show - and are delighted that she has agreed to return.
"It was never about the money for Sharon. She genuinely loves the programme and considers her previous time on the panel as being a very fulfilling time in her life."
Although Tulisa - who's been a judge on the show for the past two years - hasn't been given the official word yet, she apparently already knew that her return was unlikely.

ITV producers had reportedly told her management that she was not "foremost in their minds" to take the seat.

Simon and Sharon go way back and "despite her ups and downs with Simon Cowell over the years, Sharon has always remained a part of the family and the pair of them currently enjoy a really close friendship."

Sharon's had a tough few months - in April her husband Ozzy admitted to a drink and drugs relapse - so she's no doubt looking forward to her chance to get involved in something she has so much fun with.

She has pledged her commitment to the series and promises to "revitalise" the show.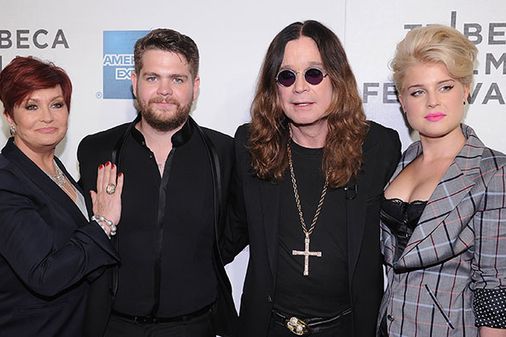 © Getty
The Osbournes
Simon is clearly hoping to attract viewing figures like the old days when Sharon was on the panel.

Never one to shy away from speaking her mind, will this be the X Factor of the old days?

A source said: "Simon knows that Sharon ruffles a fair few feathers - and he hopes deep down that she will do the same on this year's panel.

"Tulisa appealed to the younger X Factor fans but they could do with winning back some of the more mature viewers - and Sharon fits that demographic perfectly.

"It's exciting times, Cowell is over the moon that she's signing up. He thinks she will be a revelation second time around."

Nicole Scherzinger - who joined the panel last year - is also due to return along with Louis Walsh and Gary Barlow.

The Pussycat Doll has expressed her excitement at the prospect of Sharon joining the team.

She said: "Sharon is the first woman who introduced me to The X Factor and brought me on as a guest judge, so I'm Team Sharon all the way.

"She's a righteous mama. I love and adore her."

Sounds like the coming year's contestants are going to get some shamzingly brutal comments.

We can't wait!