Description :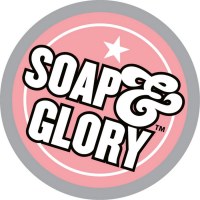 Category: Skincare
Product type: Radiance booster
Price: £14.00

Soap & Glory's fruit-filled, vitamin-stuffed, super nourishing cocktail gives lacklustre skin a powerful pep-up.

Featuring:
- Radiance-boosting Luminospheres.
- Pomegranate superfruit - a renowned antioxidant
- Vitamin ACE complex - vitamin A, E and a triple dose of revitalising vitamin C
- A special blend of Botanical Extracts including Lotus Flower and Rose Geranium
- Refreshing Pink Grapefruit and Mint Oil scent

Wake up & Glow!
Press the pump to burst the pearls, then smooth over to add a gorgeous light-reflecting lustre to the skin. Use alone or under moisturiser as a morning pick-me-up, or mix with make-up for a perfect party glow!

Available exclusively at Boots and Boots.com.



---
Comments
My wife would love to try this and compare with other manufacturers
Id love this i was lucky enough to receive a collection of soap and glory products from my daughter last xmas and there gorgeous products x
Live this range and would love to try this xx
Would love to give this a try . Plus love the soap and glory products in general 😘
Would love to try this product, love to keep up to date with Soap
This may focus on my face and detract the eye from my hair loss which will be great! So would like to try. X
This looks amazing would love to try this out
This looks nice. I would love to try this.
YOUR OPINION ON THE PRODUCT
Subscribe to our newsletters
Subscribe to our newsletter and never miss our latest product tests and news