Soap & Glory
Bright & Pearly Radiance Boosting Cocktail
Category:
Skincare
Price: £11 - £20
Description :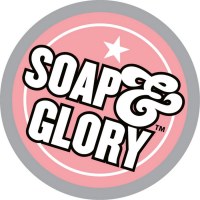 Category: Skincare
Product type: Radiance booster
Price: £14.00
Soap & Glory's fruit-filled, vitamin-stuffed, super nourishing cocktail gives lacklustre skin a powerful pep-up.
Featuring:
- Radiance-boosting Luminospheres.
- Pomegranate superfruit - a renowned antioxidant
- Vitamin ACE complex - vitamin A, E and a triple dose of revitalising vitamin C
- A special blend of Botanical Extracts including Lotus Flower and Rose Geranium
- Refreshing Pink Grapefruit and Mint Oil scent
Wake up & Glow!
Press the pump to burst the pearls, then smooth over to add a gorgeous light-reflecting lustre to the skin. Use alone or under moisturiser as a morning pick-me-up, or mix with make-up for a perfect party glow!
Available exclusively at Boots and
Boots.com
.
---
Comments
The reviews are sorted according to their date of publication

Would love to try this, me and my bestfriend love soap and glory the lip plumper is our fav 😊😊

Amazing product ! Gave me back my sparkle . Skin looked healthy and rested , will buy again

Would love to try this loke soap and glory products.. Amazing!!!


My wife would love to try this and compare with other manufacturers

Id love this i was lucky enough to receive a collection of soap and glory products from my daughter last xmas and there gorgeous products x

Live this range and would love to try this xx


Would love to give this a try . Plus love the soap and glory products in general 😘

YOUR OPINION ON THE PRODUCT
Subscribe to our newsletters
Subscribe to our newsletter and never miss our latest product tests and news