Skinfix
Brightening Eye Cream
Category:
Skincare
Price: £11 - £20
Description :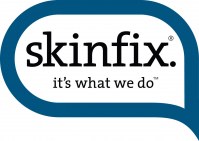 Category: Skincare
Product type: Eye Cream
Price: £12.99
Beautiful skin starts with a healthy skin barrier. Uncover the magic of healthy skin with an eye cream designed to wake up dry, tired eyes and diminish the appearance of dark circles and puffiness.
Skinfix Brightening Eye Cream is lightweight, quick absorbing and clinically proven to improve the health of the skin barrier and deliver intense nourishment to the delicate eye area.
Skinfix Brightening Eye Cream is formulated with a Healthy Skin Lipid Complex to maintain glowing, plump, skin and Alfalfa Seed Extract to help reduce puffiness and dark under eye shadows.
The infusion of betacarotenes and essential vitamins leaves skin glowing, vibrant and smooth. The result? Skin around the eyes appears brighter, firmer and healthier.
96.5% Natural
Dermatologist recommended
Ophthalmologist tested
Allergy tested & pH Balanced
No synthetic fragrance
For all skin types
​Gentle and non-irritating
Available at
Boots.com
THE EXPERTS' OPINION
The reviews are sorted according to their date of publication

It didn't seem to make any difference to my under eyes and the product had a 'tacky' feel to it like glue, I didn't like the way it felt on my skin and I couldn't see the difference after I had applied the product. To me personally it didn't work and I wouldn't recommend this on

Dont be put off by the plain & clinical packaging, this cream has got a perfectly light texture, is sooo soothing and very gentle - so suitable for my sensitive eyes. Be prepared to have very light feeling eyelids! Not sure it did much to rid me of my dark circles, but it was fab for reducing puffiness and smoothing out the wrinkles a bit. Would definitely purchase this again. A good all rounder

To be honest I was a bit sceptical about the product but I have been using it for a week now morning and night and it really does work. The small fine lines around my eyes look reduced and smoother. The product has been really well tested over the last week as I haven't had alot of sleep. The shadows are markedly lighter and the skin is softer. The product itself is easy to apply and feels like a more expensive cream. I genuinely love this product and will definitely be buying more.

The texture of this cream was nice and lightweight. It feels luxurious but absorbs quickly and easily so no long waits before you can apply makeup. A little goes a long way so the tube will last quite some time. I didn't notice much difference in my (not so) fine lines and wrinkles. However, it did help my eyes appear brighter and less puffy. Infact, after two nights with no sleep I felt shocking and my eyes were hurting but my work colleagues said that I looked bright eyed and bushy tailed. You can't really ask for more than that out of a tube, can you?

Loved this brightening eye cream, so light and gentle when applied around the eyes. I actually thought it was going to be too light to actually make a difference, but within around 4 days the dark circles were definitely fading. Can't wait to see how much better my eyes are going to look if I continue using this cream.

It is true what they say, it's what's inside that counts.... The packaging is very simple & looks quite cheap but after only 10 days of using this cream I have noticed a real improvement, my crows feet have disappeared and my dark circles are less noticeable. The cream will also last a long time, after using every morning & night the tube still feels like I haven't used it at all, a little goes a long way! This will be the only eye cream that I will be buying in the future.

I loved this product it defiantly brightened and improved my under eyes and I would buy this again!

I didn't notice any change

I really like this, I have two young kids so constant dark circles! makes your skin feel fab, very smooth!

This Brightening eye cream for me does not do as it suggests. It has a nice texture and is smooth on application but I am disappointed it does not reduce the dark circles or puffiness.
---
Comments
The reviews are sorted according to their date of publication

The product felt nice and light on the skin when applying. Personally I didn't see any difference to the dark circles under my eyes and wouldn't purchase this for the price. 

The most important thing about an eye cream or serum ..at my age ..is lightness in an easy application. .no dragging and quickly absorbed. .a plumping effect a must to .to improve the appearance of thinning skin ..love to try this .

The product was easy to apply, but it felt 'tacky' under my eyes, a bit like glue, even though I didn't apply that much on.  I didn't really like the feel of it, and I can't say I noticed any difference. 

Definitely worth the price easy to apply and notice the difference within an hour 
YOUR OPINION ON THE PRODUCT
Subscribe to our newsletters
Subscribe to our newsletter and never miss our latest product tests and news