STARSKIN
Glowstar Foaming Peeling Perfection Puff
Category:
Skincare
Price: £6 - £10
Description :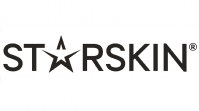 Category: Skincare
Product type: Exfoliator
Price: £8.50
Reveal the red-carpet-worthy complexion that you've always wanted with the STARSKIN® Soft Peeling Program. Dermatologists and aestheticians advise regular exfoliation to the stars to buff away dead
skin cells and reveal a glowing complexion. The STARSKIN® Glowstar Foaming Soft Peeling Perfection Puff is a unique patented peeling and exfoliating puff that removes pore-clogging dead skin cells that cause dull skin. Created with a blend of natural Alpha Hydroxy Acids, carrot and broccoli extract - build a rich lather that effectively and safely buffs away dead skin, to help visibly reduce wrinkles and brighten skin tone.
This easy, at-home treatment can be used twice a week after cleansing, to help boost the efficacy of the organic and innovative skincare routine that follows. Skin glows as if lit from within - the secret to flawlessly radiant celebrity skin, now revealed with the STARSKIN® GlowstarTM.
Available at
ASOS.com
---
Comments
YOUR OPINION ON THE PRODUCT
Subscribe to our newsletters
Subscribe to our newsletter and never miss our latest product tests and news