LUSH
Ocean Salt Face And Body Scrub
Category:
Skincare
Price: £6 - £10
Description :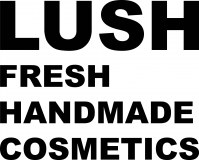 Category: Skincare
Product type: Scrub
Price: £8.50/120g
Limes steeped in vodka, grapefruit and lashings of salt go into this invigorating face and body scrub.
Sea salt is rich in minerals and is excellent for scrubbing and buffing skin. Rich, silky avocado butter, coconut oil and seaweed absolute to keep your skin soft, smooth and conditioned.
If you feel you need a good scrub down, apply to dry skin and rub all over using circular motions, or for a more gentle buff, use on damp skin.
Details: 120g
Not tested on animals.
Read more information at
LUSH UK
---
Comments

One of my fav scrubs! As it has such a wonderful and refreshing smell it is great to use in the mornings when you're not in a rush. It makes my skin soft and radiant

I love this scrub! Fantastic scent and my skin is super soft afterwards!
YOUR OPINION ON THE PRODUCT
Subscribe to our newsletters
Subscribe to our newsletter and never miss our latest product tests and news