Justin Bieber will be DEVO
After Justin and Orlando's famous brawl back in July after Justin allegedly made some comments about Orlando's ex-wife, Miranda Kerr, the pint-sized popstar then proceeded to Instagram a picture of Orlando crying, and a couple of photos of Miranda Kerr. Since it's clear that the Biebster is pretty obsessed with his on-and-off girlfriend Selena, it goes without saying that this relationship would be sweet, sweet payback.
IMAGINE THE CHILDREN
We feel bad for all the other babies if Selena and Orlando ever were to have bambinos!
They so compliment each other
They both have that smouldering brunette thing going on – let's just say the couples photos will be heart-breaking to everyone who isn't them.
They can make beautiful blockbusters together
We would watch their every Box Office bust movie!
Orlando Bloom is actually a healthy choice for her
Justin Bieber has been arrested so many times we've lost count, is notoriously a bit of a sh*t and kind of obviously a bad choice of boyfriend. On the other hand, Orlando is a loving father, has never gotten into any trouble, and has the added bonus of being an elf in Lord of the Rings. Seriously, why wouldn't you?
If Orlando wants to rebound from Miranda Kerr he could NOT have chosen a hotter person
When Orlando and Miranda split, it seemed obvious that there wasn't a person in the world he could be with that would make Miranda that little bit jel because Miranda Kerr is a stunner. We definitely spoke to soon.
She seems nice and he seems nice and together they will just be so nice
Can you imagine asking them for autographs? We'd probably end up out to dinner with them. Then they'd buy us a house.
Their personal lives will become more private
Orlando has always kept his private life more or less to himself, which would make a nice change for Selena after being permanently hounded about her relationships.
They will be the ultimate trend setting couple
With her boho floppy hats and his dapper suits, we will be watching their style like HAWKS.
We'd obviously love them unconditionally
They had bad, dramatic breakups and found each other. So who wouldn't root for them?! We're couldn't be more excited for Sorlando.
Do you think these two are together? Tweet us @sofeminineUK!

This article was written by Emmy Griffiths. Tweet her @emmyfg!
You might like...
Kim Kardashian's Top 50 Greatest Quotes

WATCH: Channing Tatum Dons A G-Strip In 90s Stripper Video

Celebrities Who Are Totally Unrecognisable In Their Halloween Costumes
Check out these hot celeb dads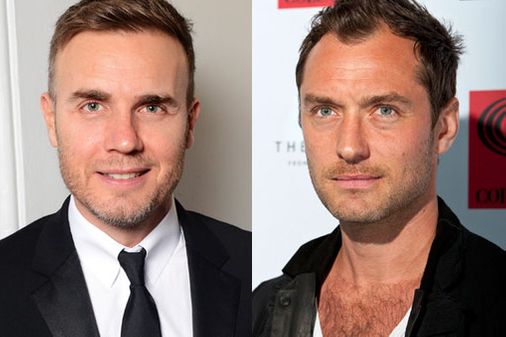 © Getty
50 Hottest Celebrity Dads