Alexa Chung at a glance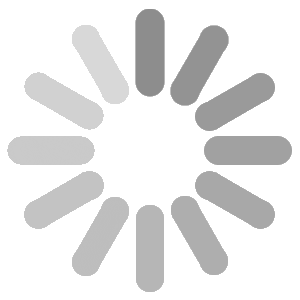 Alexa Chung, model, TV presenter and Editor, can only be described as a beacon of British style.

Her trademark look is her vintage look, which led to the revival of the satchel bag in 2008, when fashion house, Mulberry released the "Alexa" bag.

She is loved by some of the world's most famous designers and is seen as an Ambassador for fashion.

Alexa Chung was born 5 November 1983. Her father is ¾ Chinese and her mother is English. She has two older brothers and one older sister.

She grew up in Hampshire and from 2000-2002 studied for her A-Levels at the prestigious "Peter Symonds College" in Winchester.

She was then accepted to read English at King's College London and by Chelsea College of Art and Design to do an art foundation course.

However, she was scouted by a modelling agency before she had completed her A-Levels and following their completing signed with the agency "Storm".

She went on to be the face of campaigns for Urban Outfitters, Fanta, Sony Ericsson, Tampax and Sunsilk.

In 2006, she quit modelling to pursue a career as a TV presenter. She landed the role of presenting channel 4's quirky show "Popworld", alongside Alex Zane (with whom it was reported she had a brief relationship).

The show was well known for its awkward interview style of some very famous celebrities. In the same year she also presented the fashion show "Vanity Lair", "Big Brother's Big Mouth", "8 Out of 10 Cats" and "Gok's Fashion Fix".

She also appeared in music videos for Reuben, The Streets, Holly Valance, Delta Goodram and Westlife. To add to her hectic schedule, she also made some minor appearances on the channel "Fashion TV", alongside model Yasmin Le Bon.

In April 2007, she continued her TV career co-presenting ITV 1's "Get a Grip" comedy show with Ben Elton.

The show received a very mixed response from viewers.
After having made a name for herself, in both the fashion and TV world, Alexa Chung returned to modelling in 2008.

She became the face for campaigns by Oxfam and Antipodium. In 2009, she became the face for New Look and DKNY Jeans. In the same year Mulberry released the "Alexa" satchel-style bag.

Not only did this see the revival of the satchel-style bag, the bag was a sell-out, with Mulberry attributing a very profitable year to the "Alexa" bag. In April of the same year, Alexa took her fame stateside to present "It's On With Alexa Chung".

However, the show did not pull in sufficient audience numbers and was cancelled in December 2009.

Despite this setback, Alexa's career was still going strong. Having written for articles for several UK newspapers, she was offered the role of Contributing Editor at Vogue.

In 2010, Alexa was crowned style icon at the British Fashion Awards. She then went on to contribute to vogue.co.uk's website with "Alexa Chung: What I'm Wearing Today…" where she would send in daily photos of whatever she was wearing from wherever she was in the world.

We can only say she has got impeccable taste!

In her private life, Alexa was in a relationship with Arctic Monkeys frontman, Alex Turner, from 2007-2011.

The couple split citing work commitments. Alexa then moved back to New York to pursue her TV presenting career a second time round. It is reported that Alexa has been dating "Hurts" lead singer, Theo Hutchcroft, since September 2011.

With her new show "24 Hour Catwalk" currently showing in the US we can guarantee that we will be seeing much more of the fashionista for a long time to come.