Cameron Diaz at a glance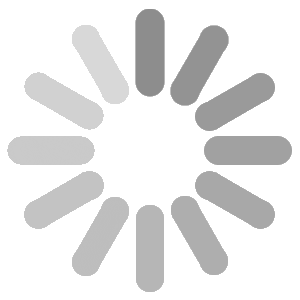 Cameron Diaz could have been a young, talented actress, stuck in supporting roles in cinema.

However, her strong personality and charm have earned her a place in Hollywood limelight.

Born 30 August 1972 in San Diego, California, Cameron Michelle Diaz is the daughter of mother, Billie, an import-export agent and father Emilio Diaz (who sadly died from pneumonia in 2008), who worked for the Californian oil company UNOCAL.

Cameron has one older sister, Chimene Diaz. Her father's family are of Spanish descent, via Cuba and her mother is of English, German and Cherokee descent. With such a pedigree it is understandable why at just 16 she was scouted by a representative from modelling agency, Elite.

Hence, Cameron started her career in modelling and was the face of campaigns for famous brands, such as Coca Cola, Levi's and Calvin Klein for over five years.

However, Cameron had her sights set on an acting career. She took a chance and scooped the jackpot on her first go in 1994 when she was offered the role of the very sexy Tina Carlyle in the comedy "The Mask", where she terrified Jim Carrey. The film was a huge hit and Cameron's career took off from there.

However, far from staying within the confines of big Hollywood blockbusters, she chose low budget, independent films, such as "The Last Supper" (1995), "Head Above Water" (1996), "Feeling Minnesota" (1996) and "A Life Less Ordinary" (1997).

At the same time, Cameron starred in comedies, such as "My Best Friend's Wedding" (1997), "There's Something About Mary"(1998), alongside Ben Stiller and Matt Dillon and "Very Bad Things" (1998).

In 1999, she appeared in the Oscar nominated film "Being John Malkovich". She received critical acclaim for her performance as John Cusack's slightly strange wife, Lotte.

She was nominated for a BAFTA and Golden Globe Award for "Best Supporting Actress".

She went on to star in Oliver Stone's film "Any Given Sunday" (1999) and in the 2001 film "Vanilla Sky" opposite Tom Cruise.

She has taken several risks during the course of her career to make herself into a "bankable" actress.

In 2000, Cameron joined the team of heroines in the film "Charlie's Angels", a role, which she returned to in 2003 for "Charlie's Angels: Full Throttle".

In 2001, she became one of the highest earning Hollywood stars, earning a colossal $10 million for the animated film "Shrek", as the voice of Princess Fiona and then in the next 3 "Shrek" films, "Shrek 2" (2004), "Shrek the Third" (2007) and "Shrek Forever After" (2010).

As one of the highest paid stars in Hollywood, Cameron was sought after by may Directors and could star in almost any film she wanted to.

In 2002, she took on a more serious role, starring alongside Leonardo DiCaprio in "Gangs of New York", whilst at the same time playing slightly ditsy bimbo roles in the films "The Sweetest Thing" (2002) and then in the 2005 film "In Her Shoes".

She then starred alongside Kate Winslet, Jude Law and Jack Black in the Christmas rom-com "The Holiday". In 2009 she starred alongside Ashton Kutcher in "What Happens in Vegas".

In 2009, Cameron presented an environmental documentary for MTV called "Trippin", which in 10 episodes explored some of the most unique and remote places in the world. She appeared alongside many of her Hollywood buddies, including Jessica Alba, Drew Barrymore and Eva Mendes.

Even her partner at the time, Justin Timberlake, made an appearance. The show was criticised for the stars' lack of understanding and respect for the communities they visited.

In 2010, Cameron starred in the film "Knight and Day" and in 2011, starred in "Bad Teacher" and "The Green Hornet".

In her personal life, Cameron has been in several high-profile relationships including: Carlo de Torre (1990-1995), Matt Dillon (1997-1999), Jared Leto (1999-2003), Justin Timberlake (her toy-boy from 2003-2007) and model Paul Sculfor (2008-2009). She dated "Yankees" star Alex Rodriguez in 2010, and is rumoured to be currently dating P.Diddy.

Rumours are also circulating that the Hollywood star may have also had some cosmetic surgery, as she was supporting a more curvaceous look on the beach in Miami.

Rumours have it she has had breast implants going up a cup size. She has always said she would never rule out surgery.

Cameron Diaz is entering into the new generation of Hollywood royalty. With such a successful career to date, we can only see more of this very funny and frank star.