If you're sat at your desk dreaming of that summer vacay you should be on right now, then fear not, cos we've got just the cure: a whole gallery of bikini clad A-listers doing exactly that - living it up on exotic holidays. Sob. But don't worry if you can't make it to the travel agents this summer, you could always play pretend in the paddling pool with an inflatable swan and a cocktail, which is basically the same thing, right? Just a thought.
From sunny beach getaways a la the Kardashians to city breaks enjoyed by Cara Delevingne and Alexa Chung, it's time to sit back and enjoy our pick of amazing celebrity holiday pics. ​

Spoiler: This gallery will give you major wanderlust. Soz about that. If it's any consolation, we'll be right here in our DIY hula skirts, drinking out of a plastic cup pretending it's a coconut too.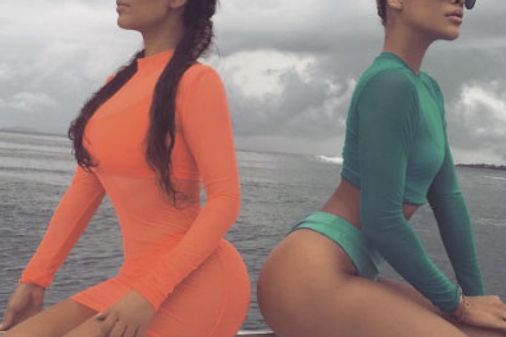 © Instagram
Kim Kardashian
Share your favourite holiday pics with us @SofeminineUK!
You Might Also Like:
The Latest Must-Have Summer Accessory Is A Giant Inflatable Swan And You're Gonna Want One
QUIZ: Which Summer Cocktail Are You?
You Need To See Where Kendall Jenner Spent Independence Day!