Who doesn't love a cute celebrity baby? From Blue Ivy and Beyonce #twinning on the regular, to Chrissy Teigen and Luna being just generally gorgeous, we especially love it when we get to see said celebrity baby sharing an adorable moment with their famous parents. And boy, do their famous parents love to show off their offspring.
​Inheriting their good looking genes, these little ones are cute af and with their bulging bank balance too, you can bet your bottom dollar they're kitted out in the best outfits an' all. And designer nappies. Probably. Taking after their spotlight loving mummies and daddies, the bets are high that this next generation of stars will grow up to love selfies just as much as their 'rents before them. And we can't ruddy wait.
It's best to view our gallery with the pre warning we guarantee it will make you very broody. Don't blame us - we're welling up too just compiling it.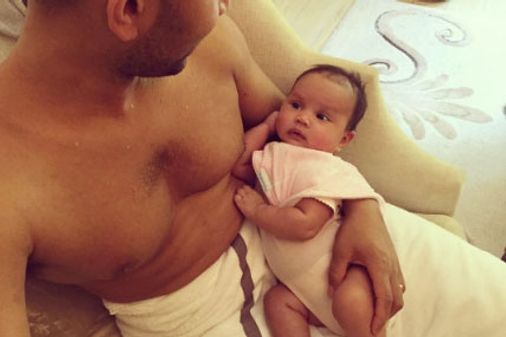 © Instagram
John Legend
You Might Also Like:
Bloomin' Gorgeous! The Celebrity Mamas Who Slayed The Maternity Style Game
The Best Celebrity Workout Pics! 'Cos If You Didn't Take A Gym Selfie, You Never Went Right?
Celebrities And Their Pets: Cos Furry Friends Are The Best Type Of Friends