Elvis Presley's ex-wife Priscilla "dating" toyboy TV presenter Toby Anstis
It will probably go down as one of the weirdest celebrity pairings ever, but apparently Priscilla Presley is dating TV presenter Toby Anstis.

The 67-year-old ex-wife of legendary singer Elvis Presley was spotted locking lips with the 40-year-old Heart FM DJ after they shared a romantic meal at San Lorenzo restaurant in Wimbledon, south-west London, earlier this week.

Although she's based in the US, Priscilla is in the capital for her first panto role as the evil pantomime queen in Snow White.

The couple were reportedly introduced by mutual friends and have been in close contact ever since.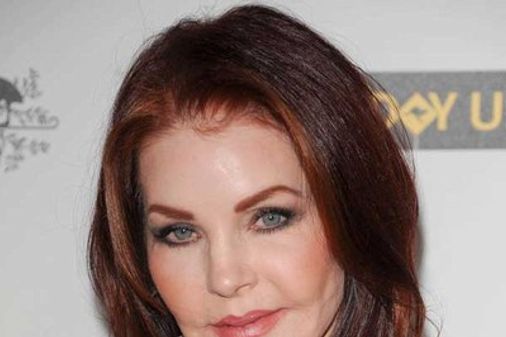 Toby Anstis Priscilla Presley
A source explained to The Mirror: "After swapping numbers, Priscilla got him some tickets to see her in panto in Wimbledon, and they met up after.
"He then went to see her again because he was so impressed. They got on really well over dinner and Priscilla was incredibly flirty - she thinks Toby is gorgeous."
Even though there's a 27-year age-gap, according to Toby's friend, he has "a thing for older women" and he's hoping that this will not just be a holiday fling.
The insider continued: "Toby often goes to LA so he is hoping things may continue when he goes to America in the next few weeks."
Although Priscilla divorced Elvis Presley in 1973 after six years of marriage and the birth of their daughter Lisa-Marie, she has never since remarried and the actress/businesswoman is estimated to be worth approximately £70million.
Meanwhile, Toby has never married and although he hosts the coveted breakfast show slot on Heart FM, he's best known for his work on children's television in the early 90s, where he presented the BBC Broom Cupboard with Otis the Aardvark from 1992 to 1995.
Priscilla and Toby might be a weird couple, but they're not the only ones. Check out our gallery of the oddest celebrity pairings...