Fearne Cotton has a new approach to life after giving birth to her son.

The radio DJ, who's mum to seven-month-old Rex Rayne with her partner Jesse Wood, has watched her body change through pregnancy and motherhood - but her weight gain just does't worry her.

She told Cosmopolitan: "I don't give a crap what people think anymore.

"Since I had Rex I'm like, wow, I can't believe my body did that! I've got boobs and a bum.

"I don't know if it's all still expanding hip-wise from giving birth, but I'm in no rush to get back into shape. I don't care if I'm on holiday and my stomach's hanging out."

Fearne's always been super-slim so it's refreshing that a few extra curves don't bother her - hooray!

Oh, and what about her body art and the recent reports she regrets some of her inkings?

The 32-year-old continued: "Likewise I don't care if people say they don't like my tattoos. They are all a part of who I am. I haven't had one since I had Rex yet as I'm breastfeeding, but I will do.

​"Jesse had one done, with 'Arthur', 'Lola' and 'Rex' on it. It's a feather, and it's beautiful."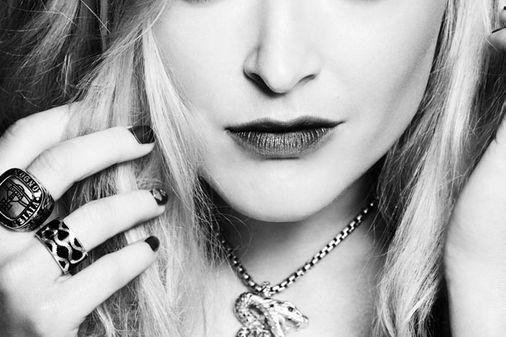 © Photographer: Ben Riggott
Fearne Cotton for Cosmopolitan
But Fearne hasn't always been this confident - when she first found fame as a TV host she wasn't so comfortable with her image.

She said: "As a teenager I was quite happy with the way I looked, but my twenties weren't so easy. I spent so much time worrying because I felt I didn't fit into any particular category.

"I used to think, 'Am I really girly and glamorous? Am I a tomboy? Am I a girl next door?' Getting into TV and doing shows like Top Of The Pops and photo shoots definitely made me more body conscious – you're meant to be a 'thing' in TV, and I never knew what I was."

She describes her twenties as a "turbulent" time and it seems she has a few regrets when looking back at her love life.

She continued to Cosmo: "When I was younger, I went for bad boys so I could live vicariously through them but still be square and good, which I am at heart.

"But, looking back, I wish I hadn't bothered with most of them. It was way more hassle than it was worth and I wasn't being me; I was so insecure about who I was that I would try to be a different person every time. I gave too much."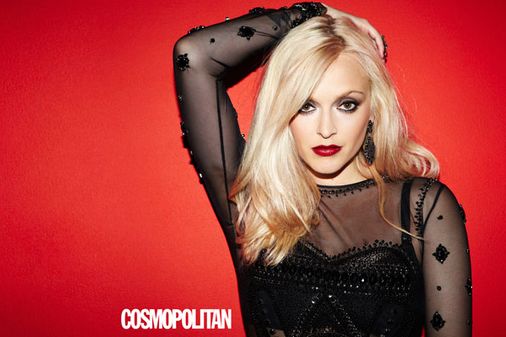 © Photographer: Ben Riggott
Fearne Cotton for Cosmopolitan
Fearne reveals that her ultimate low point was her failed engagement to skater Jesse Jenkins when she was 29.

She admitted: "That felt pretty crap. It was around the time of the royal wedding so there was this big thing about marriage everywhere, but my life was the opposite of that.

"I thought, 'Oh, that's me then. I'm not going to meet anyone now.' Plus, I've always wanted kids so I started to think, 'Should I adopt one day?'

"What you don't know at the time is that as one door closes, another opens - and, soon after, I met the love of my life and got to have a baby."

Fearne is totally smitten with her man, who she admits she would love to marry - but they're too busy with Rex and Jesse's other kids Arthur, 11, and seven-year-old Lola, to make plans.

She continued: "Jesse and I met through a friend in a restaurant in Ibiza and we just clicked… I don't think there's anything you can really pinpoint when it happens like that.

"I'd been in love before, but this was different. He makes me laugh, and he balances me out… He makes me laugh all the time and he's so chilled out.

"He's been to hell and back in certain ways, so nothing fazes him; he takes it all with a pinch of salt."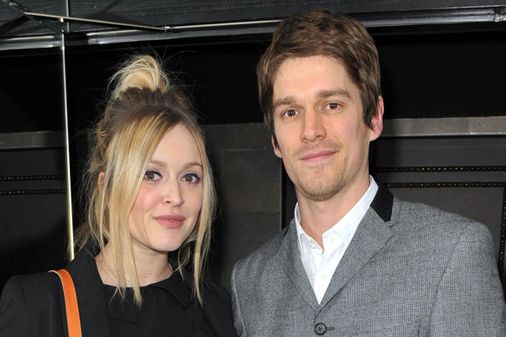 © WENN
Fearne Cotton and Jesse Wood
The full interview appears in the October issue of Cosmopolitan, on sale 5th September. Also available in digital edition on Apple Newsstand.
Behind the scenes footage can be viewed at www.cosmopolitan.co.uk/fearne
Photographer: Ben Riggott