He has that tall, dark and mysterious thing going on that every fortune teller promised us we'd eventually find in our lives. It might be a little cliche, but it's for good reason. Tall, dark and handsome just works.
Not only is Jamie a model and actor, he used to be in a band. This probably means he could serenade us #justsaying.

Seriously, who wouldn't want to hear that come from the shower in the morning?
His Twitter feed is quite simply hilarious. Boy has a sense of humour.

So he sings, acts, models, and has a sense of humour. How could he possibly be sexier? Oh right yeah, he's IRISH.
It might make us feel a little better about how substandard our boyfriends are in relation to Jamie is he was a player, but nope! He is happily married to Amelia Warner as of 2013, and the pair had a baby born the same year. GAH HE'S SUCH A GOOD GUY.
Not enough these reasons are good enough? Here are some photographs to help change your mind...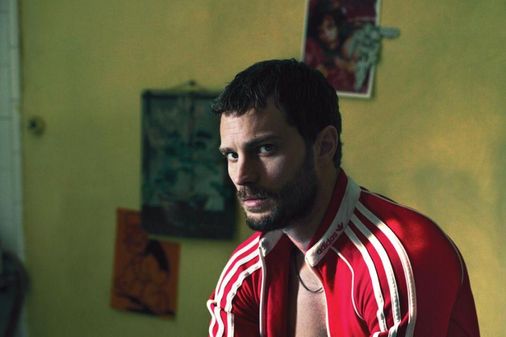 © Interview Magazine
Mr. Grey will see you now...
You Might Also Like...

21 Things That Went Down At EVERY Primary School

15 Signs You Were A Total Mean Girl At School

13 Stages Girls Go Through Before Going To Bed