Gwen Stefani is reportedly pregnant with her third child.

The 43-year-old and her husband Gavin Rossdale, 47, are already parents to sons, Kingston, seven, and five-year-old Zuma.

A source told In Touch Weekly magazine: "Gwen and Gavin couldn't be happier. She's just trying to focus on resting right now. She wants to make sure that all is well with the baby."

Pregnancy rumours first came about when Gwen was recently snapped in a baggy outfit - she's usually showing off her washboard abs in crop tops.​

Gwen previously revealed that she and her hubby had tried for a baby in 2010 but weren't successful, so they must be over the moon with the news.

She said: "I really, really, really wanted one. It didn't really work out. So I feel good with what we've got. Everything works out how it should. You can't plan everything, right? You can try."
Gwen is a hugely successful pop star and style icon - but none of her career achievements even come close to her family.

She said: "My biggest accomplishment is my marriage so far. Because it's hard, everyone knows it's hard. Marriage is something that I always wanted to do successfully. It was a dream of mine.

"I like the official-ness and the family-ness of it all, having the same name and making decisions together."

Nonetheless, Gwen has admitted in the past that having kids has changed her life in ways she never imagined.

She told Vogue: "It's super fun being a mum, but it's not what you think it's going to be.

"At first, your life is totally the same. And as they grow older, it really does start to change your life. Like, 'Oh, my God, they have school, they have to get through first grade, they have to learn to read'.

"It starts getting so serious, and you're like, 'Aaaaaaah!'"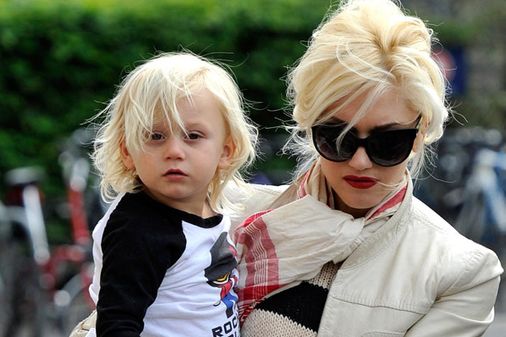 © Getty
Gwen Stefani