Harry Styles always looks incredibly stylish, but he looked hotter than ever before on the front row of the Burberry London Fashion Week show in September.

Sporting a beige and black leopard print Burberry t-shirt, the 19-year-old made it onto everyone's best-dressed list.

But now he's happy to part with expensive designer tee – for a good cause, obviously – putting the top up for auction to help raise funds for the United Nations Children's Fund.

The charity auction, which is being organised by Hardlyeverwornit.com, will undoubtedly do a lot to raise money for mothers and children in developing countries.

It's not known how many times 1D heartthrob Hazza wore the shirt, although his legions of devoted fans are most likely hoping that it hasn't been washed!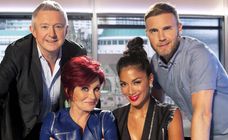 Harry isn't the only famous face feeling charitable as there's a whole host of celebrities donating items which we're dying to get our mitts on.

They include an official World Cup 2002 England suit signed by the whole England team (including captain David Beckham), an Oasis Union Jack guitar signed by Liam Gallagher and a Ronnie Wood signed Dolce & Gabbana shirt decorated with hand-drawn musical notes.

Racing fans will clearly want to bid on a signed Vodaphone McLaren Mercedes team shirt worn by Jenson Button, and for fashion fans Donna Air has given one of her Burberry dresses and there's ruby, platinum and diamond earring from Lulu's estate jewellery.

If you're interested in bidding on any of the items – who doesn't want to have one of Harry Styles' designer shirts in their possession?! - the auction will take place on 13th November. We can't wait!

Are you going to get involved? Tweet us @SofeminineUK!

© Getty
Harry Styles