There's no doubt about it – Miley Cyrus is hot. And it looks like we're not the only ones who think that as apparently the We Can't Stop singer has caught the eye of Twilight star Kellan Lutz.

Miley, who was previously engaged to Liam Hemsworth, has been linked to a slew of men in recent months, but her romances have not been anything serious.

But now the gossip mill has gone into overdrive after the 21-year-old former child star flew to the Bahamas on a private jet for a single night on Tuesday with Kellan, who is famous for playing Emmett Cullen in the Twilight Saga franchise.

The pair are believed to have stayed in the beautiful Treasure Cay resort on the island, but they didn't spend much time there as they arrived back in Miami on Wednesday.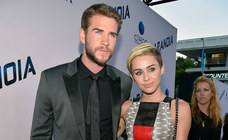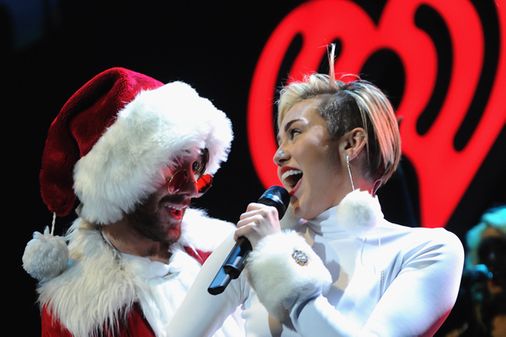 © Getty
Miley Cyrus
Apparently keen to keep things under the radar, Miley and Kellan were both seen exiting the private plane separately.

The twerk-tastic singer looked rather tired – no doubt due to her non-stop promotion for her Bangerz album – while the 28-year-old actor also seemed a bit worn out as he left the plane yawning.

This is the first time the pair have been spotted together, and this is the first time Kellan has been linked to another woman since splitting with girlfriend Sharni Vinson in May.

Representatives for both stars have declined to comment on their relationship, but Miley recently insisted she wants to be single for a while.

That's probably a good thing with her crazy work schedule – earlier in the week she performed at the Hot 99.5 Jingle Ball in Washington and upon returning from the Bahamas she headed straight to another Christmas gig in Tampa, Florida.

Meanwhile Kellan is gearing up for the release of his latest movie which comes out early 2014, The Legend Of Hercules, in which he plays the famous demi-god Hercules.

The pair are clearly being coy about things, and it's interesting to note that neither Miley nor Kellan made any reference to their trip on their separate Twitter and Instagram accounts. Hmmmm interesting....

Do you think Miley Cyrus and Kellan Lutz make a cute couple? Tweet us @sofeminineUK!