Pretty much everyone is in love with Jennifer Lawrence. From her amazing style, to her endearing trip up the stairs at the Oscars, the undeniably successful actress has become the silver screen's newest sweetheart.

So it should come as no surprise that her Hunger Games co-star is gushing about her too.

In a recent interview with Cosmopolitan, actor Josh Hutcherson revealed that J-Law has more than just acting chops.

"She's a great kisser – so, yup, the bar is high," the 21-year-old admitted.
And Josh is just as confident in his own skills.

"On a scale of one to 10, I could be in the upper nines. Eight-and-three-quarters to nine-and-a-half. God, just give a regular answer! Why do I have to be so complicated," the actor joked.​
Other than praising Jennifer, the 21-year-old carried on the romantic chat by opening up about his own dating preferences.

"Going to the movies or to dinner is fine. But for something special, it has to be spontaneous," Hutcherson said. "For me, it'd be getting on my motorcycle and driving up the coast to a hotel on the beach."

And the actor has no problem taking it all the way on the first date.

"I'm not one to stick to traditional ways – so, if everything is perfect and it feels right, we could go all the way," he revealed.
​"To get to that point, I would have to think that she's really amazing, so going home together wouldn't change that."
As well as locking lips with Josh in The Hunger Games, Jen's character Katniss Everdeen also gets the chance to snog Miley Cyrus' old flame Liam Hemsworth - she is pretty much the luckiest girl alive.

The second instalment of the popular franchise, Catching Fire, will be released on November 21 in the UK. We can't wait!

Are you planning to go and see The Hunger Games: Catching Fire? Tweet us @SofeminineUK.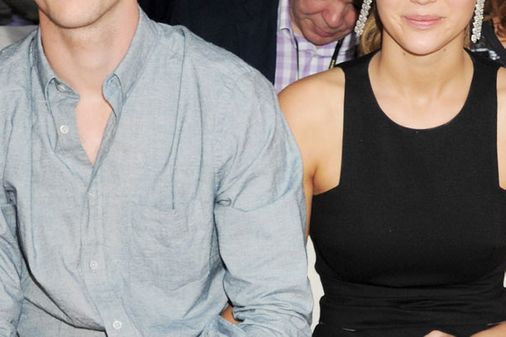 © Getty
Jennifer Lawrence