The Annual Review, described as "a summary of the work of The Prince of Wales and The Duchess of Cornwall", records Prince Charles's expenditure, staff and sustainability along with how they are funded, with a certain sum going to his sons and daughter-in-law, Will, Harry and Kate.

So, how much did Charles earn this year? According to the review, Charles brought in an INSANE £19.8 million from the Duchy of Cornwall, an estate "comprising agricultural, commercial and residential property mostly in the South West of England." He also 'earned' 1.7 million in Sovereign Grant (an allowance given to the Royal Family by the Government. Good one).
According to the review, Charles uses most of this income to cover all of the family's public and charitable work. To be fair, the in last year alone Prince Charles has attended over 600 official engagements. That's almost two a day! He's working for his money like the rest of us, people!

As for the Duke and Duchess of Cambridge, according to the report, £2.9 million of Charles's profits went to the funding of official activities of Prince William, Kate and Harry. No wonder Catherine can afford all of those fascinators! The girl married WELL.

Since Kate is the only one putting the Royal money to good use by giving our Pinterest boards inspiration with her incredible outfits, check out our favourite pieces from the Duchess herself…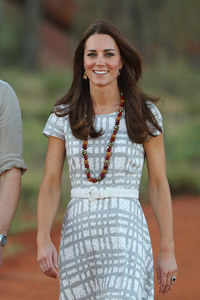 © Getty
What would you do if you earned millions a year? Tweet us @sofeminineUK

You might like...

Celebrities Who Look So Identical They Could Be Twins

16 Times Mindy Kaling Proved She Is One Of Us

Can We Talk About How Hot Walter White Jr Is Nowadays?!