Khloe Kardashian and Lamar Odom have hit out against reports that the 6ft 10 basketball player has been having a year-long affair.

The 33-year-old has been snapped taking his frustration out on a paps' equipment, including a camera, bag and car.

He can be seen taking a swipe at the stuff with a metal bar as well as taking the camera equipment out of the parked car and throwing them on to the ground.

After trashing the things he then picked them up and put them in his own car.

A witness told The MailOnline that he demanded that he speak "man to man" with the photographer before turning on them.
The extreme reaction comes following claims that appeared in Star magazine that Khloe had kicked her hubbie out of the house after learning he'd had an affair.

He was reported to have cheated since January 2012.

The report named 29-year-old brunette Jennifer Richardson, who Lamar supposedly met at the Stadium Club strip club in Washington D.C. after he played a game for the Dallas Mavericks.
The magazine reported that the relationship was "very emotional and much more than a random thing. She was instantly smitten with Lamar."
​​Sources allegedly told Star that Lamar moved out of Khloe's home around 8th June, and still isn't back.

However, a source close to the family told the Mail: "They are more in love than ever.

"Khloe did not kick Lamar out of the house, they are 100% fine."
Do you think Khloe and Lamar are heading for divorce?! Tweet us @SofeminineUK.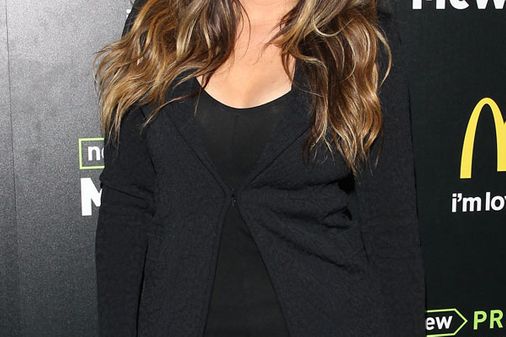 © Getty
Khloe Kardashian