It sounds like Kim Kardashian is less than impressed with her little sister's new blossoming romance with One Direction's Harry Styles.

According to Now magazine, the 33-year-old is said to have become furious when she got wind of how much time the two were spending together.

© Getty
Harry Styles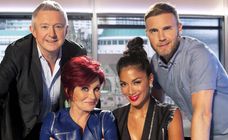 An insider revealed: "Harry and Kendall have been circling each other since being introduced a few months ago and are finally taking that next step.

"But Kim knows all about being played and fears Kendall will get hurt by the king of heartbreakers."

Admittedly, Harry does have a bit of a reputation for spending a lot of time with the ladies, and has been seen out with supermodel Cara Delevingne, presenter Caroline Flack, and, of course, he dated Taylor Swift for a couple of months back last year. We are so excited for her songs about their relationship. So excited.

Anyway, apparently Kim is so worried about the romance between the young lovebirds that she has called upon her fiancé – the very pinnacle of good sense – Kanye West to really lay it on thick with Kendall about how risky dating a pop star can be. Kanye's a rap star, it's not the same thing. Kim isn't a hypocrite at all…

The source said: "Apparently Kanye's been telling Kendall that rock stars can be dogs."

Although Kim's representatives have denied that she's involved with Kendall's love life, she isn't the only person to have been apparently offering words of warning.
I​t seems that Taylor Swift has taken a pause from applying red lipstick and writing about every time a boy failed to pull a chair out for her, giving Kendall some advice from someone who has dated the curly haired singer herself.

The source revealed: "Taylor told Kendall how hard Harry pursued her – then broke up with her to chase other girls."

That certainly doesn't sound good! Kendall Jenner could be Harry's 'one' though, who knows!

Do you think they make a cute couple? Tweet us @sofeminineUK