Fans were deeply shocked when it was revealed that Zac Efron had been secretly struggling with a cocaine addiction and had been to rehab twice this year in a bid to shake it.

It's also been claimed that the clean-cut former High School Musical star had experimented with club drug MDMA and allegedly he almost suffered a serious overdose after taking too much of the prescription pain drug Oxycontin.

According to sources close to Glee star Lea Michele, the actress is keen to help her former New Year's Eve co-star and ensure that he doesn't suffer the same fate as her recently deceased boyfriend Cory.
An insider revealed to Look magazine: "Lea called Zac and told him, 'I'm here if you need me.'

"She urged him to get serious about having a 24-hour sobriety coach and to only spend time with people who care about his welfare."

The source added: "Lea must feel sad that she wasn't able to prevent Cory from relapsing. She knows Zac and would hate to see him go down the same path."
Despite being heartbroken at Cory's death, Lea has held her head up high during this tough time, resuming her role as Rachel Berry on Glee, as well as attending the TV Emmys which honoured the recently deceased star.

She's been quite open about her struggle to come to terms with her devastating loss, wearing a 'Cory' necklace in tribute to her former love and tweeting her fans to thank them for their unwavering support.

Although it was later deleted, Lea recently tweeted: "No matter how you feel, get up, dress up, show up – and never give up."

It's not known whether that was a reference to her own struggles, or a coded message to 25-year-old Zac, who was also close friends with Cory and who she has known since 2010.
Zac has reportedly appreciated Lea's words of support and the pair have made plans to meet up together as soon as they both have a gap in their filming schedules.

A friend of the actor, who will next be seen on the big screen in Neighbours with Seth Rogen, revealed: "Zac was really glad to hear from her.
"​They have plans to go on a yoga outing together in LA later this year and he promised to discuss his state of mind with her weekly by phone or email."
What do you think of Lea's efforts to help Zac? Tweet us @SofeminineUK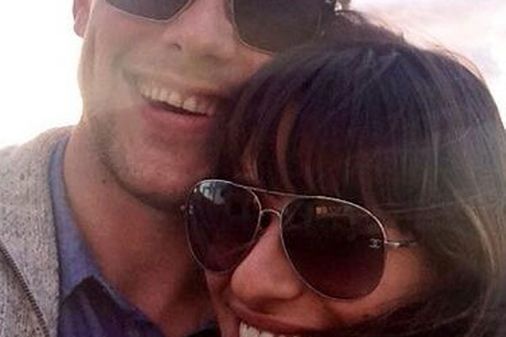 © Twitter
Lea Michele and Cory Monteith