Lesbian scene makes Black Swan most complained about film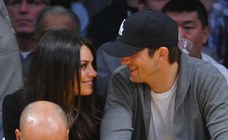 The erotic thriller, which is rated a 15 in the UK, received 40 complaints from audiences - mostly because of its racy sexual content.
The British Board Of Film Classification has revealed that some viewers "had expected to see a film about ballet" and were upset by what they considered "pornographic" content.
A report by the BBFC said: "While the scene is visually discreet, narratively justified and within the 15 guidelines criteria, some correspondents felt it was pornographic in nature.
"That it was a sex scene between two women was an aggravating factor for some who argued that portrayals of homosexual activity should either be restricted to the 18 category, or not shown at all.
"The high number of complaints for Black Swan demonstrates the disconnect that sometimes occurs between a viewer's expectations of a film and its actual content."
But 40 complaints is actually quite a low number - this year's release The Woman In Black has already received around 120 objections to its 12A rating.
It was only recently that Natalie and Mila's embrace was voted the sexiest movie moment in a poll of film fans!