Amanda Seyfried has spoken about her new role of porn star Linda Lovelace and why she chose not to go naked, despite the subject matter.

The blonde actress will star in Lovelace a biopic about the 1970s icon, most famous for her work Deep Throat.

The actress' choice may have come as a surprise to some but the Les Mis singer was ready for a challenge.

She told Elle magazine: "I read the script and I was like, 'Wow, this is the riskiest thing that's happening right now.'

"The first thing you think about is that it could have ruined my career. At the same time, I was like, 'This is my chance to show them, to show the industry, to be recognised.'"

Despite her dedication to the role she was clear about her refusal to do any full frontal nudity.

She made the decision to save keep some things private - for her future husband.

She told Total Film: "There's no full-frontal nudity. I want to save something for my husband!"
With expectations high for a pretty intensely sexual film, Amanda has tried to dispel some assumptions.

She added: "It really wasn't that graphic. I used a popsicle to simulate going down on him and I was laughing the entire time.

"The way the film is shot, it looks sexual but it didn't feel that sexual or invasive while we were doing those scenes."

The film also contains some violence between her and her co-star Peter Sarsgaard.

She explained that it was in fact more difficult than the sex: "The violence was really much more of an issue for him and also for me to react to.

"I had to go someplace else to get through those scenes."

Lovelace hits cinemas next month. Will you be going to see it? Tweet us @SofeminineUK.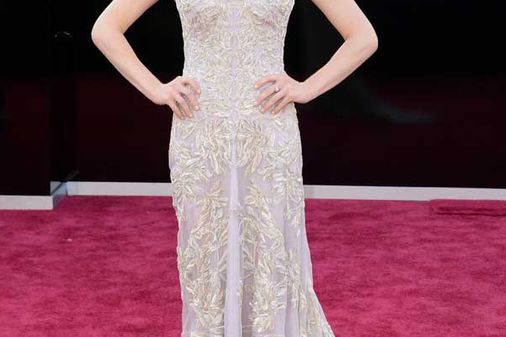 © Getty
Amanda Seyfried