Robbie Williams at a glance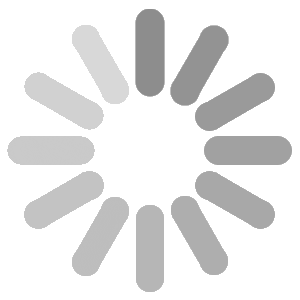 The singer Robbie Williams never ceases to draw in the crowds. After a demanding and testing career in boy band "Take That", Robbie Williams knew how to bounce back and to re-invent his image, becoming one of the best selling British artists of all time and selling over 57 million records worldwide.
Robbie Williams was born in Stoke-on-Trent. His parents ran a pub in the town before his father became the licencee of Port Vale FC's social club.

He started his career at the age of 16 as the lead singer in the 1990s boy band "Take That". In only a few years the group had sold over 15 million albums worldwide and had made female teenagers go wild.
However, tired of the boy band image and tensions within the group, Robbie Williams left "Take That" in 1995. He launched his solo career a year later after having gone through a period of depression and drug abuse.

He made his mark with his first solo single, the cover of George Michael's single "Freedom", with his first album "Life Thru A Lens" released shortly after.

His next album "I've Been Expecting You" was released in 1998 and made him famous across Europe, with the hit ballad "Angels", released from the album. The album went 10x platinum the following year.
In 1999, Robbie had an amazing night at the Brit Awards. He received 6 nominations and won 3 awards, including: Best British Male Solo Artist, Best British Single "Angels", Best British Video "Millennium.
Robbie continued his rise to international stardom with the singles "No Regrets" and "Millennium", released from his second album in 1999. These had a more pop feel to them and were hits around the world.

In the same year Robbie launched his US career, releasing the single "Millennium" and the album "The Ego Has Landed" in both the US and Canada.
In 2000, Robbie released his third studio album "Sing When You're Winning". The single "Rock DJ" was released shortly after and was a huge success, despite the content of the video for the song causing some controversy. The album also included an explosive duet with the gorgeous Kylie Minogue. The song won "Best Single of the Year" at the BRIT Awards.
Robbie then went on to release covers of some all time classics of the great singers, including Frank Sinatra, Dean Martin and Sammy Davis Jr, released on his compilation album, "Swing When You're Winning" (2001).

Included in the compilation was a cover of Charles Trenet's "Beyond the Sea", which featured on the original soundtrack for the animated film "Finding Nemo" and "Have You Met Miss Jones?" which he recorded for the film "Bridget Jones' Diary".

The album also features a duet with actress Nicole Kidman of Frank and Nancy Sinatra's "Something Stupid".
In 2002, Robbie released his third album "Escapology", with the single "Feel" released shortly after, topping charts around the world.
In 2004, Robbie released his first "Best Of" album to keep his fans happy whilst he was recording his next album. In early 2005, Robbie made his big comeback with the album "Intensive Care" with the single "Tripping" being a huge success across Europe.
Summer 2006 was an exiting time for this showman, his moment to show his true talent with a 44-date European tour.
In 2006 Robbie released his sixth studio album "Rudebox". This album had a more dance/electro sound to it and received mixed reviews.
It was not until 2009 that Robbie released his next studio album "Reality Killed the Video Star" a take on the song "Video Killed the Radio Star" by The Buggles. He performed his first single off the album "Bodies" on the X Factor.
In 2009 rumours started circulating of a possible "Take That" reunion and on 15th July 2010, Robbie confirmed his return to "Take That". The group released "Progress", in November 2010, their first album in over a decade with the "Progress" tour in 2011.
At present Robbie and Gary Barlow are currently working on Robbie's new solo album, due to be released later this year.
Robbie's private life has been affected by mental health issues and drug abuse over the years. The star has found love and happiness in his life, with his wife, Turkish-American actress, Ayda Field.

The couple married at Robbie's LA home on 7 August 2010.
Robbie is also active in charity work, helping to organise celebrity football matches through "Soccer Aid" to raise money for UNICEF UK.