Robbie Williams' unsuccessful sex tape adventure
Robbie Williams has revealed that he once tried making a sex tape, but was sadly unsuccessful in his endeavour to become a celebrity sex tape star.

The tongue-in-cheek 38-year-old has even said to The Sun that he wishes he could "go back in time" to film one properly.

Adding: "I'd have done a couple of sex tapes."

Thankfully the Bodies singer, who is embarking on a pop comeback with his ninth studio album Take the Crown, explains that his earlier attempts at capturing his raunchy exploits "didn't work".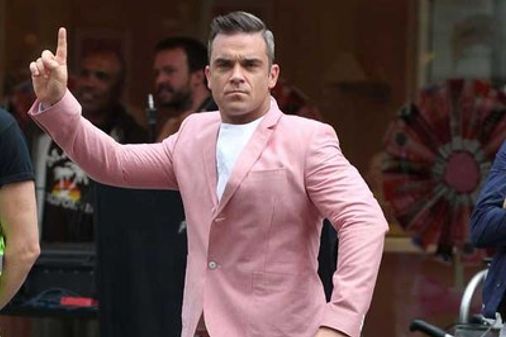 Robbie Williams' unsuccessful sex tape adventure
Reality stars Paris Hilton and Kim Kardashian both had a career boost after their erotic home movies were leaked.
But in contrast actor Colin Farrell's career suffered and he checked into rehab for drug addiction following the release of his 14-minute sex tape with Playboy model Nicole Narain.
Robbie was similarly known for his wild partying antics and he entered rehab in 2007 after becoming addicted to both prescription and illegal drugs.
Although he jokes about starring in his own x-rated movie, Robbie admits that it's probably a good thing he never managed to record himself in bed.
Speaking about the evening when he decided to try a make a sex tape, the Let Me Entertain You singer joked: "It involved copious amounts of cocaine and playing snooker with a rope."
But Robbie is "glad" it wasn't produced as now he's cleaned up his act and is expecting his first child with wife Ayda Field in a mere matter of weeks.
The former wild child is now a clean-living exercise enthusiast, having given up alcohol and even knocking his long-term addiction to cigarettes on the head in advance of the birth of his baby daughter.
Speaking about the imminent birth, Robbie revealed to The Sun: "I was very calm at the beginning, then I gave up smoking. I don't know if it was the nicotine leaving my system but I started to worry."