Wentworth Miller has come out as gay.

The former Prison Break star has chosen to publicise his sexuality as a form of protest to recent laws passed in Russia.

The country has introduced measures to limit "homosexual propaganda".

They claim there is no anti-gay legislation, but they do not want it to be promoted to children.

Unsurprisingly, the LGBT community around the world has been up in arms at this giant social step backwards.

And one star to speak up is Wentworth.

He wrote an open letter to the St Petersburg International Film Festival to decline their offer of an invitation.

His letter to the festival director was published on the website GLAAD.

The 41-year-old wrote: "Thank you for your kind invitation. As someone who has enjoyed visiting Russia in the past and can also claim a degree of Russian ancestry, it would make me happy to say yes.

"However, as a gay man, I must decline. I am deeply troubled by the current attitude toward and treatment of gay men and women by the Russian government.
"The situation is in no way acceptable, and I cannot in good conscience participate in a celebratory occasion hosted by a country where people like myself are being systematically denied their basic right to live and love openly.

"Perhaps, when and if circumstances improve, I'll be free to make a different choice."

There have been a number of contentious moments surrounding this issue of late, especially as Russia hosted the Athletics World Championships over the past few weeks.

Champion Russian pole vaulter Yelena Isinbayeva raised alarm bells with the gay community when she spoke on the issue.

She criticised athletes who painted their nails in support of homosexuality.

She said: "We are very afraid about our nation because we consider ourselves normal, standard people.

"We just live with boys with women, women with boys.

"Everything must be fine. It comes from history. We never had these problems in Russia, and we don't want to have any in the future."

She went on to claim her English had been misunderstood.

But two Russian members of the female 4x400m relay team appeared to make a protest to the new laws by kissing on the mouth atop the podium after their victory.
They have since denied they were taking any stance against the legislation​ and insisted: "It was just happiness for our team."
One went on to describe the news stories about them as "dirt".​

Well, hats off to anyone taking a stand. Russia - it's 2013.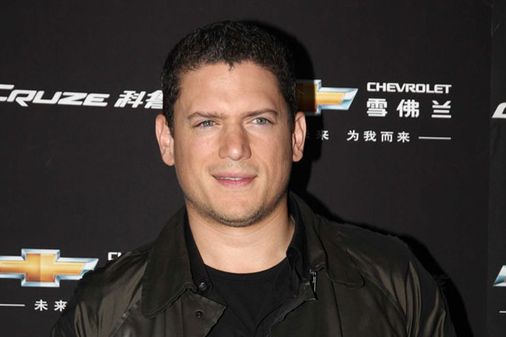 © Getty
Wentworth Miller