We're used to seeing Niall Horan play the guitar on stage with One Direction, but it looks like he's decided to embrace a different style.

In a new video posted to One Direction's Instagram account, 20-year-old Niall is topless in a pair of sunglasses - a t-shirt round his neck for attitude - as he raps to Gangsta's Paradise.

The hilarious video, which was filmed backstage at One Direction's Take Me Home tour in Australia, also sees Liam Payne join in the fun.

As Niall raps to Coolio's hit, Liam chirps up from the background with the occasional grunt, looking rather lovely in a white vest!

Niall closes his cringe rap: "MC Nialler in the mix, new album coming soon!"

The video is captioned: "Big day for MC Nialler 1DHQ x."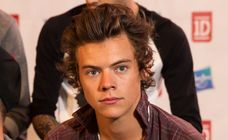 One Direction fans are obviously impressed with Niall's bad boy attitude, as no less than 426,000 of them liked the video.

Comments included: "OMFG GANGSTAS PARADISE OMG HES SO PERFECT."

Another Directioner said: "Ok.....that was one of the hottest things ever. Ok what are you guys trying to do to me?"

And Niall himself was obviously pretty pleased with his efforts, as he later asked his followers on Twitter whether they'd seen the clip.
Earlier this week, Liam treated One Direction's Instagram followers to another backstage performance.

The Wolverhampton boy showed off some rather impressive dance moves to the tune of Will.i.am's Bang Bang.

The video was captioned: "YES Twinkle Toes... 1DHQ x."
And I guess we can't forget Harry Styles' attempt at dancing.

The Cheshire hunk was topless backstage when he showed off his best moves, before coming over a little shy and sitting back down!

The vid was captioned: "This is what happens pre show Perth! 1DHQ x."
In-between all the backstage antics, the 1D boys have been busy performing across Australia.

They've hit Adelaide, Perth and Melbourne so far and will also be travelling to Sydney, Brisbane and briefly visiting New Zealand.

Their tour has also taken them around Europe, America and will end in Japan in November.

The boys must be exhausted - they've been travelling the world since February!

We're surprised they have the energy for all their extra-curricular singing and dancing…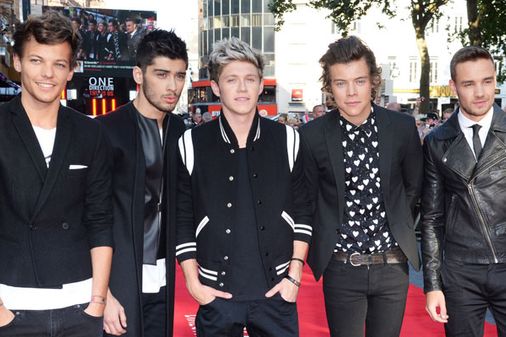 © Getty
One Direction