Kanye West has debuted the video for Bound 2, which is the latest track off his album Yeezus on The Ellen DeGeneres Show today.

Featuring his fiancée Kim Kardashian – with whom he has a five-month-old daughter North – the four-minute video is packed full of sexually suggestive content.

It begins innocently enough, with piano music, a soulful voice and a montage of beautiful landscapes and running horses.

Then suddenly the music cuts to Kanye rapping in front of a green screen and riding a motorcycle through a desert landscape, while Kim pops up in silhouette wearing very few clothes and lounging sexily across the bike.

Then they're on the bike together, with the reality star straddling her man, topless, wearing skintight jeans and sexy high-heeled boots, showing off her incredible post-baby figure as much as possible.

Instead of steering the bike, Kanye raps and kisses Kim's neck, which isn't a particularly good example of safe motorcycle driving.

At one point it almost looks like the A-list couple are even having sex! Umm guys…what will little North say when she grows up and sees this?
WATCH: Kanye West and Kim Kardashian in Bound 2:
The suggestive video – which was directed by fashion photographer Nick Knight – is packed full of flattering close-ups of Kim's face bathed in a golden light as the wind blows through her hair.

Clearly though Kanye had a lot of involvement in creating the music video, as Ellen admits after premiering his new video: "It's so interesting. He's so involved in every single thing.

"He's telling me every thing about how he did it and how he sped it up to make it look surreal. It's very cool."

While Kanye has made it clear that he will not be appearing in any future episodes of Keeping Up With The Kardashians, it looks like it's a whole different story when it comes to Kim appearing in Kanye's music videos.

What do you think of the video for Kanye West's Bound 2? Tweet us @SofeminineUK.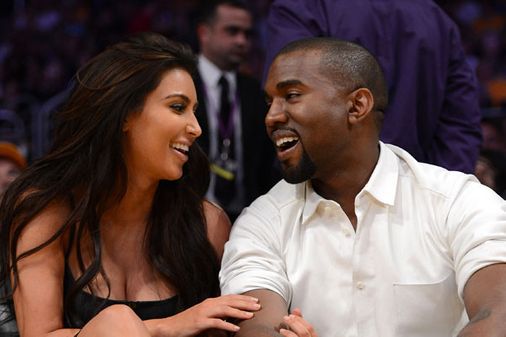 © Getty
Kim Kardashian and Kanye West