Due to previously held ideals of beauty, model Nikia Phoenix might not have always been labeled as such. But as the world continues to evolve, it has warranted a redefinition of attractiveness; one that Nikia and her enviable freckles can subscribe to. She is exactly what beautiful is.
Growing up, we might have all faced our own levels of insecurity. But hardly any of us can truly relate to the level of scrutiny models face when trying to book a job. One person who understands that plight all too well is Nikia Phoenix, a model that hails from South Carolina.
While she has achieved notable success through campaigns with Alternative Apparel, Coca-Cola, and Target, her journey to the top hasn't come without a few setbacks.

In an interview with HuffPost Style she was very candid with the trials and tribulations she continues to face. "I've been to castings where the clients, photographers and casting directors will speak negatively of you in front of your face as if you can't even hear them," She shared. "I've been dropped from shows because of race. When that model of colour quota has been met, that's it."
"I visited agencies who've said 'hey, if you drop down to a size zero we'll sign you' and I said 'no, it's OK, I know that I'm healthy and comfortable with my weight and I'm not going to drop down a couple of sizes to satisfy your needs," she adds.​
It's 2014, it's despicable to believe that this sort of prejudice still exists. But Nikia is our hero and our woman crush (who says we have to wait until Wednesday?) for her flawless outlook on it all.
"I know that I'm not perfect. I have these spots all over me and stretch marks and scars. When I look in the mirror sometimes I see those things, and sometimes I don't," She said. "Yes, I've had my moments when I wished that I could just fit in with a crowd, but I'm glad I stand out. Through the good times and bad, I've learned to love what makes me me."

Well put.
Check Out These Celebs Who Helped Re-Define Beauty: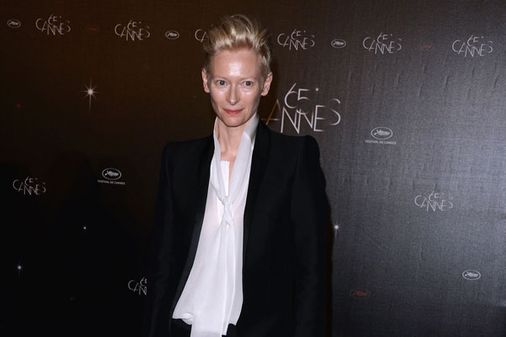 © Getty
Tilda Swinton
Are you crushing over Nikia Phoenix as much as we are? Tweet us @sofeminineUK
You Might Also Like:
Proof That Photoshop Is The Worst Thing That Ever Happened To Our Face